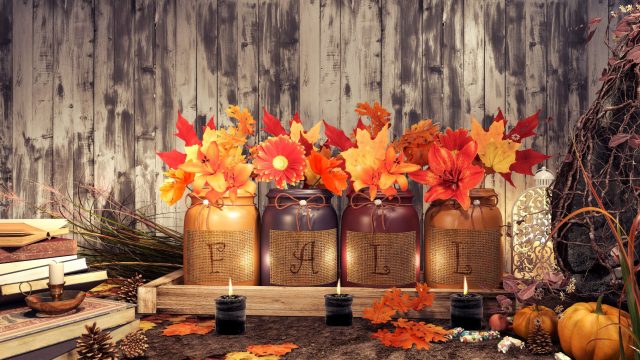 Believe it or not, it's actually time to start saying goodbye to warm weather and hello to the changing colors and cooler temperatures. And boy, are we looking forward to it!
At the Rhinestone Shop, we're getting geared up for fall, which is a great time to invest in new autumn colors and start getting ready for the holidays in the following months.
We've put together some fun ideas for the DIY crafting crowd for fall. Think about warm colors that remind you of the changing leaves, like oranges, yellows, reds, and browns. If you're not sure which colors to choose from, be sure to get our color chart!
Mason Jar Candy Jars
Having a bright, colorful candy jar around the house or office is a fun treat for everyone. It's incredibly easy to customize your own candy jars out of Mason jars, paint, ribbon, and, of course, rhinestones.
For this DIY craft, you'll need:
Mason jars, any size
Acrylic paint
Burlap ribbon
Rhinestones
The first thing you'll want to do is plan out your color scheme. For fall, think about the colors of the season. Paint the outside of the jar with acrylic paint. You can get creative with your paint; go for patterns if you're feeling artistic, or just paint the jar a solid color.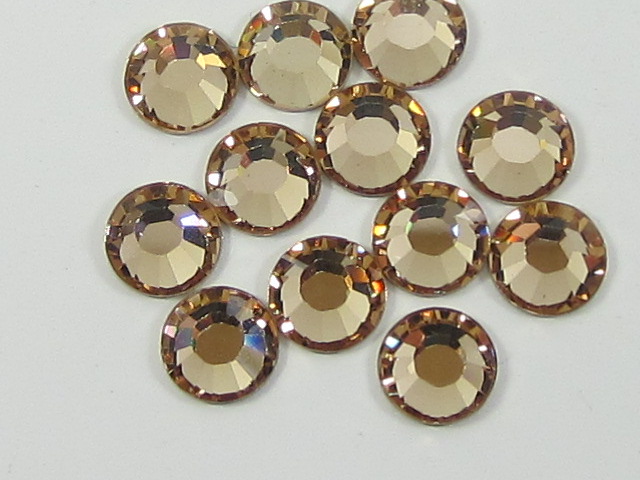 Once the paint has dried, you can then plan out your rhinestone placement. Using complementary colors, glue rhinestones to the jar, avoiding the screw top. With any project involving rounded surfaces, it's much easier to use smaller sized rhinestones, as they will sit on the jar more easily.
Finally, when your paint and rhinestones are all set, you can tie a burlap ribbon around the top of the jar. Fill your jar with seasonal candy like candy corn, and display the jar on the table or give it as a gift.
Clay Pot People
This unique project is perfect for crafty people, and the addition of rhinestones makes it extra special. The goal of this project is to use small clay pots to create a cute little creature that can ring in the fall season.
This project will require:
Assorted small clay pots (1-3 inches tall)
Acrylic paint
Burlap
Raffia
Dark rhinestones, like browns, blacks, or even dark orange
Twine
The main idea is to use clay pots to create a head, body, hands, and feet. To start, glue one clay pot to another, with the bottoms together. This will create the head and body (the head is an open pot facing right side up). You'll then cut two pieces of twine, each about 4 inches long.
Tie a knot at the end of each piece of twine and string each through a clay pot. Glue the other end of the twine to the head and body. Now you have hands. If you wish, do the same and create feet for your clay pot person.
Now you can paint the pots if you desire. Use burlap to create texture, and use rhinestones to create accents on the body or create facial features. Stuff the head with raffia, as well as the hands. Use glue if you need to hold it in place.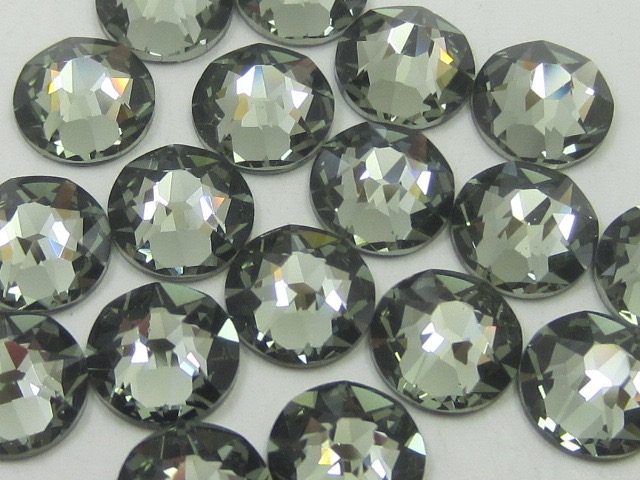 This is a great opportunity to use some of your favorite flat-backed rhinestones of different shapes. Get creative and see what you come up with!
Autumn Wreath
Truly, there is a wreath for every season. Wreaths are pretty easy to construct, provided you have the right components. For this project, you'll need:
Floral wreath base (found at craft stores and online)
Artificial autumn leaves, enough to cover the wreath base
Glue
Burlap or brown ribbon
Rhinestones
To start, each leaf should have a few rhinestones on it. You don't want so many as to weigh down the leaves, but enough to definitely add some sparkle when the wreath is on display. Take your time and use rhinestone colors similar to the leaf color.
Then you get to assemble the wreath. Using glue, start placing your leaves around the wreath, attaching the stems to the base. You don't have to place leaves in any particular order, but mixing up your colors will create a dazzling effect.
Make sure you don't have any wreath base exposed, and when you're finished adding the leaves, add a decorative ribbon to what will be the top of the wreath. If you're really feeling sparkly (which, come on, we know you are) add some autumnal rhinestones to the ribbon.
Button Tree
This is a sweet little sewing project that can actually work for different seasons, depending on your color palette. You'll need:
Embroidery hoop
Embroidery floss
Linen
Fall-colored buttons
Rhinestones to match your button colors
Place your linen in the embroidery hoop and tighten appropriately. Sketch out your tree trunk design, and make sure you include branches where you will add your button "leaves". Carefully embroider your tree with brown embroidery floss.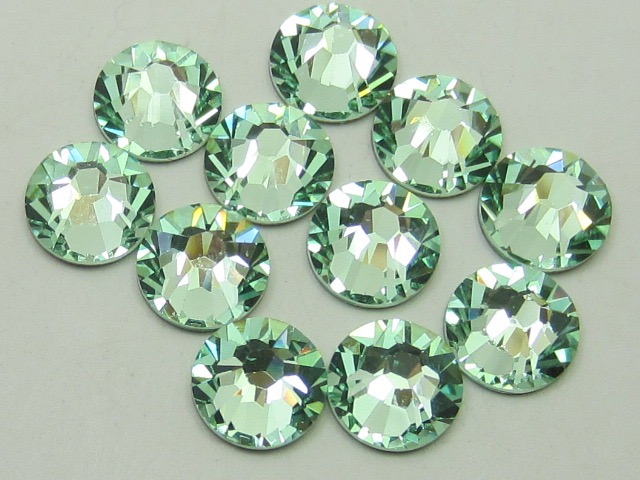 Once you've completed that, you get to sew on your button leaves. If you happen to have an interesting stash of buttons, now is a great time to use them. Adorn your buttons with rhinestones of the same color. When your project is complete, carefully snip away some of the excess fabric and hang your piece.
Bling Acorn Décor
If you're a fan of seasonal décor, this will be a wonderful, easy project. Craft stores have all sorts of great seasonal items, and in the fall season, you can usually get your hands on artificial acorns.
Using these acorns, add rhinestones to the acorn tops to create sparkling pieces that will look great as a centerpiece on your table. If you have an oak tree in your backyard, collect some real acorns and mix the two together in a glass bowl or jar. If you want, you can also add a ribbon to your acorn jar.
In short, there are many great ideas for rhinestone crafts this fall. Whether you're simply doing it yourself or working with your family, these fall rhinestone projects will make your season come to life.