If you're like our team at The Rhinestone Shop, you're probably spending a lot of time at home. And let's face it, home can start to look and feel a little dreary after a long year.
We have a solution for the winter blues! Use dazzling rhinestones to decorate your home for the holidays. Dig through your stash and find your favorite rhinestones to end this year on a cheerier, sparkly note.
What are you waiting for? Let's dig in!
Twinkling icicles
Even if you live somewhere where snow and ice is just something you see on the internet, you can still have beautiful icicles to hang as light catchers or as tree ornaments.
Gather together the following:
Flat-backed, sew-on rhinestones

Floral or jewelry wire

Pliers and wire snips

Ornament hooks
There are different kinds of sew-on rhinestones, and ones with holes at the outer edges are preferred over the front-to-back style. You can use any number of rhinestones per icicle, and the color scheme is up to you!
Essentially, you're going to create a chain of rhinestones held together with small rings of wire. Use your pliers to create the ring, then snip away the excess. The top end will have an ornament hook.
Teardrop rhinestones are fabulous for this project!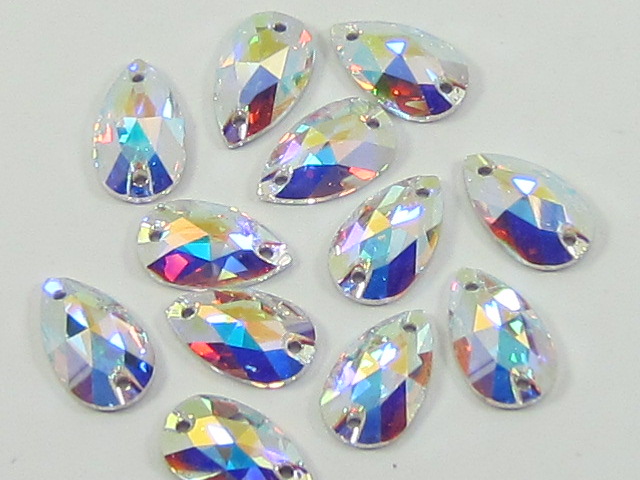 Glittering menorah
The menorah is the quintessential Hanukkah piece, and making your own is a way to get the family involved in this beautiful tradition. The concept is simple and easy to customize: use blue rhinestones to adorn tea candle holders and construct simple bases for the tea candles.
A base that we like involves taking identical small boxes and wrapping them with wrapping paper and ribbon. As a bonus activity, you can include a small gift in each box.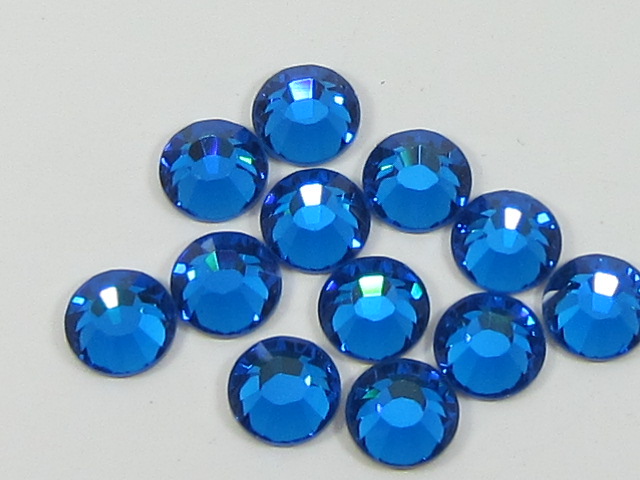 Winter tree table decoration
Make a simple table decoration that resembles a snowy walk in the woods. You'll need:
Several bare branches

Small rhinestones (can also be sew-on)

Vase or other small vessel for holding branches

White spray paint

Thread (optional)
First, spray paint the branches white. This is definitely a better task outside! Then decide how you want to arrange your rhinestones. If the branches are large enough, you can glue rhinestones to the tips of the branches.
Alternatively, you can tie thread to the tip of a sew-on rhinestone and tie the other end of the thread to the branch to create an ornament.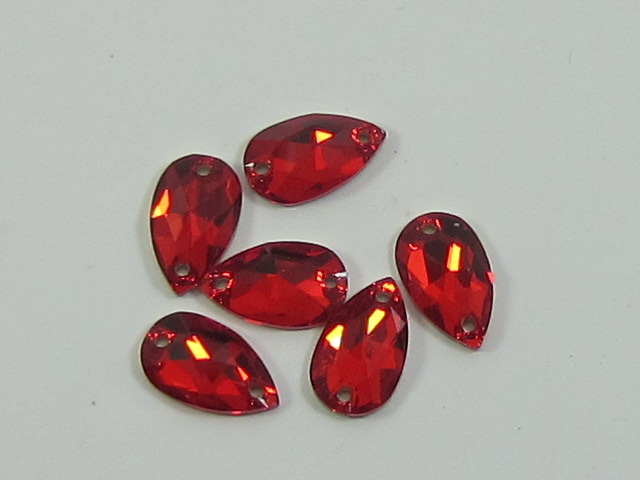 Pro tip: glue two sew-on rhinestones back-to-back and create a more three-dimensional ornament.
When your rhinestones are in place, arrange them in a vase, Mason jar, or other vessel. Even rustic spools of twine or burlap ribbon can be used to hold the branches.
DIY stockings
No, you don't have to spend all year knitting Christmas stockings. Making a stocking is a pretty simple sewing project for beginners, and you can finish the project with ribbons and rhinestones. Kids can get involved in their stocking designs too.
The blog The House That Lars Built has a great tutorial on how to sew the stocking (and get the pattern). You'll want fabric squares (available online) and ribbon, buttons, and rhinestones.
Use rhinestones to adorn your ribbons, create edging, and transform a flat piece of fabric into something charming and dazzling.
If sewing really isn't your thing, you can always bling out those classic stocking you can find everywhere this time of year. Add rhinestone initials for pizzazz and personality.
Embroidery hoop wreaths
Embroidery hoops are easy to find and come in a variety of sizes. For this wall piece you'll want a large branch (the length of your mantle or window) and five or six wooden embroidery hoops of different sizes. Each hoop will be a wreath hanging from the branch with a ribbon.
Decorate each wreath differently. Use your favorite combinations of:
Paint

Ribbons

Rhinestones

Evergreen branches/berries
For example, you can wrap a hoop in green ribbon, attach rhinestones, and finish with lace. Another way you can go with it is to attach an evergreen branch to the hoop with wire, finish with rhinestone berries, and add ribbon.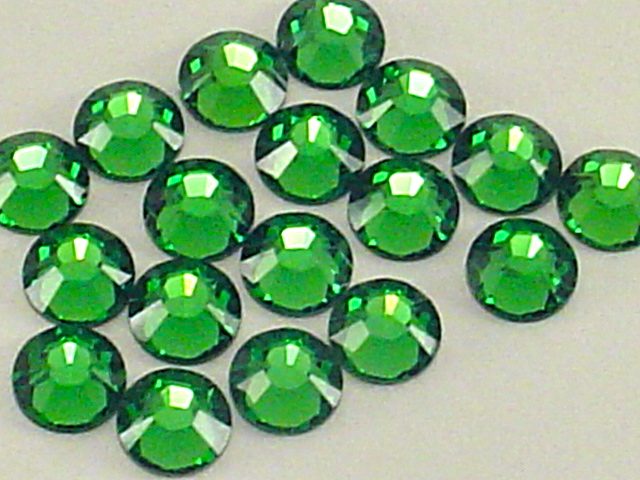 Wooden forest
Create cute table decorations that are easy to create from wooden bits and pieces you can find online or at the craft store. Find wooden objects that can form the treetop, like eggs and cones. Small wooden blocks or wooden spools can be used as the tree trunks.
Glue them together and paint them festive colors with acrylic paint. This is a great project for kids to get involved in. When you're ready, use flat-backed rhinestones to create ornaments, garland, and any other magical touches you can think of.
Rhinestone garland
Who doesn't love garland? Not all of us have a florist's touch, so garland greenery may not be part of our home décor. Never fear, there is an easier way.
Wire ribbon is flexible but holds its shape, which makes it easy to use for household decorating. For this garland project, we're going to use wire ribbon and rhinestones to make something that brightens any room or tree.
Flat-backed rhinestones are fixed to both sides of the ribbon for the desired length. You can always go for a linear pattern, sort of like a dotted line of stitching. If the ribbon is very wide, you might be able to pull of a spotted effect. Choose the colors to match your home's style or tree.
Alternatively, you can create a more intense rhinestone garland by following a similar idea of the icicles made with sew-on rhinestones we mentioned earlier. This would take a lot of detail work, but if you've got the time, the results are absolutely worth it.
Need to replenish your supply? Looking for something special? Check out our inventory!
The Rhinestone Shop has everything you need for your holiday projects. Check out our huge inventory and get authentic Swarovski crystals. Swarovski means quality and a product that lasts, and you deserve the best for all of the brilliant projects in your life. We hope you have a safe and enjoyable holiday season.