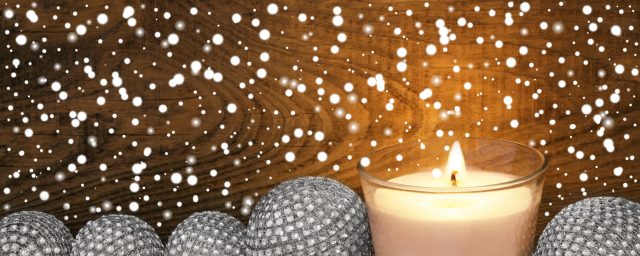 Can you believe it's that time of year again? It 's time to pull out all of your favorite rhinestones and start working on decorations and gifts for the winter holiday season.
Christmas and New Year's are great times to bring out the sparkle, and we've found a few projects that are easy to accomplish in a short amount of time, which is exactly what we need during this hectic time of year.
Winter Wreath
For many of us, winter is the time to enjoy snow and cold weather—or staying inside out of the cold making rhinestone crafts. We have a wonderful winter wreath idea that works as a beautiful seasonal decoration or a gift for a friend.
For this minimalist and striking wreath, you'll need:
Foam wreath base (white)
Bare branches, about 6 inches in length (approximately 20 branches)
Floral wire (white)
White acrylic spray paint
White or silver wire ribbon
Silver rhinestones
Spray paint the foam wreath base white if you weren't able to find a white base. Then, individually spray paint your branches white. You'll want to take this part of the project outside, and be sure to use newspapers to protect your space.
You can use branches from bare trees in your yard, but you can also find artificial branches in craft stores. If your artificial branches come with berries or other add-ons, go ahead and paint the whole branch. You'll need enough branches to build your entire wreath, and you may want to find smaller branches as filler.
Arrange your branches in the same direction around the foam base, securing with the floral wire as you go. You may also want to hot glue the bases of the branches in place for extra security. Use smaller branches for filler.
Now it's rhinestone time! Using small rhinestones, fix the rhinestones to the branches, keeping them scattered throughout. If you want (and depending on the size of your branches) you can use varying sizes of rhinestones for visual variety.
Finish your wreath with ribbon and a bow, and hang on your door or give to a friend!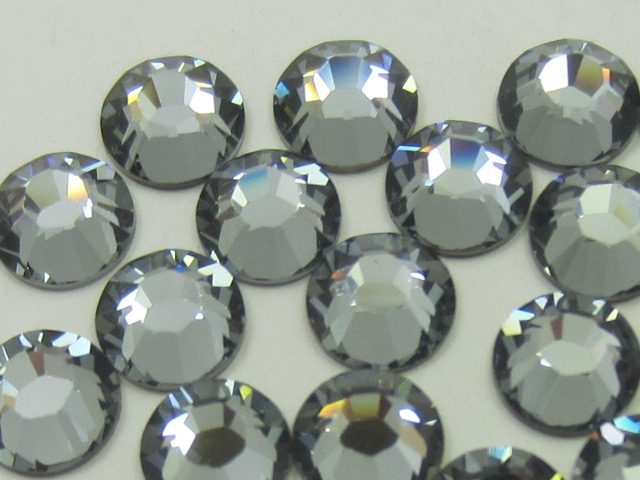 Embroidery Hoop Ornament
Ornaments are wonderful craft projects that can be as simple or as complex as you want, and they become cherished keepsakes for your friends and family.
This charming ornament is a blend of rustic and bling, making it a unique offering. To make an embroidery hoop ornament, you'll need:
Small embroidery hoop
Embroidery fabric
Sew-on or flat-backed rhinestones
Needle and thread
Ribbon
Think about your rhinestone pattern. For Christmas, a snowflake or a poinsettia flower are simple choices that look beautiful when done with rhinestones. You can lightly pencil out your design on the fabric, but make sure you measure your design to fit the inside of the embroidery hoop.
If you're using sew-on rhinestones, start by securing your fabric to the embroidery hoop. You'll want some excess fabric on the sides— you can trim that away later. Sew your rhinestones to the fabric carefully.
If you're using flat-backed rhinestones, fix your rhinestones while working on a flat surface, then secure the fabric to the embroidery hoop, keeping your rhinestone design centered in the hoop.
Don't forget – the embroidery hoop screw should be at the top of the design. That's where you'll attach your ribbon. Cut a piece of ribbon about 6 inches long and tie it in a loop around the screw. Then hang it from your Christmas tree!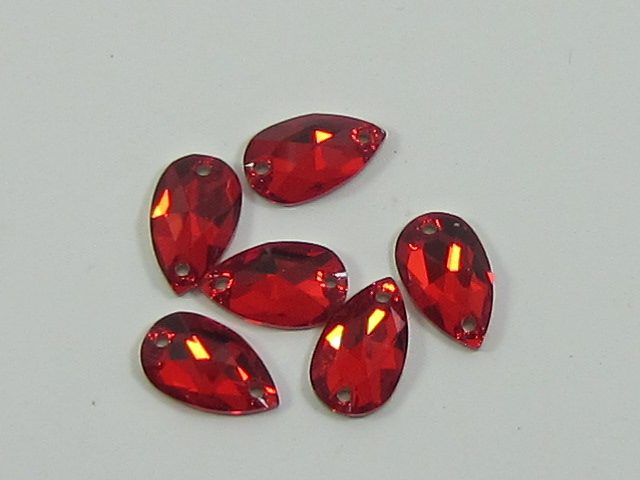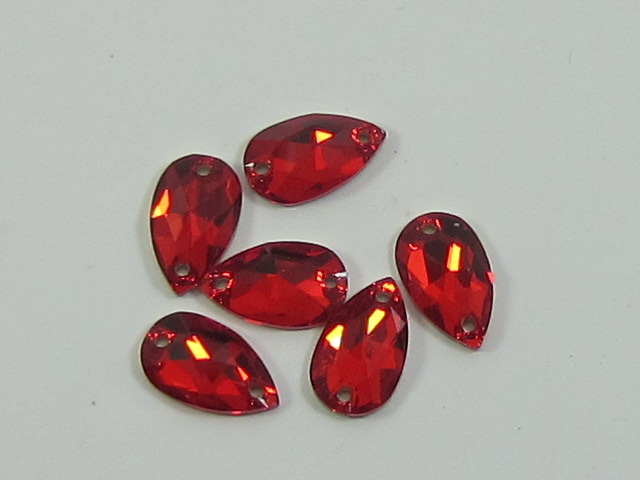 Cookie Cutter Ornaments
Can't get enough ornaments? Neither can we! Here's one more great (and easy) ornament idea for your bling Christmas tree.
Assemble:
Metal cookie cutters (the ones without handles)
Decorative papers
Scissors
Glue
Flat-backed rhinestones
Ornament hooks
Find decorative paper that's festive (check the scrapbooking sections of craft stores). You'll apply plenty of glue to the cutter edges of the cookie cutters and press down on the paper and let it dry completely. Then cut away the excess on the outside. Important: leave a paper tab at the top of the ornament for the hook!
Apply your flat-backed rhinestones in complementary colors in different patterns on the paper. Make sure to leave room for your paper design to show through. Punch a small hole in the tab at the top, and apply a coat of clear-drying adhesive or nail polish to reinforce the ornament hook hole.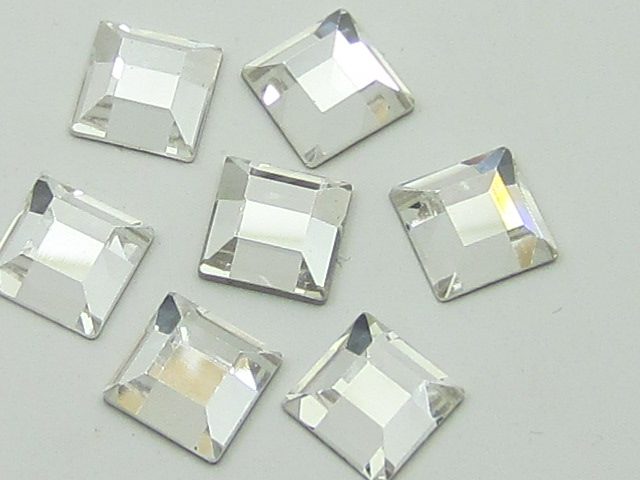 Snowy Picture Frame
The Rhinestone Shop has an incredible selection of rhinestones, including novelty shapes. For winter, why not use these great snowflake rhinestones?
A fun seasonal gift that makes use of these unique rhinestones is a sparkling picture frame. Use a mix of snowflakes and other shapes, and mix sizes, but keep them all the same color. Having too much of a mix of shapes and colors can start to look cluttered.
Tip: Before fixing any rhinestones in places, lay them out in your pattern to see what the final product will look like. Fix everything to your desired picture frame.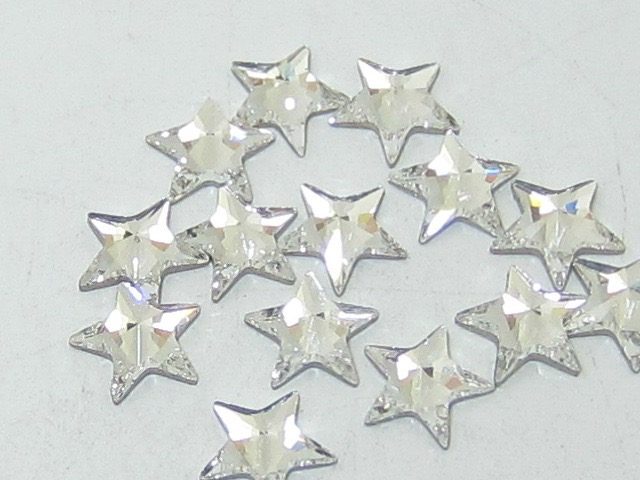 Bling in the New Year with champagne flutes
It's a great feeling saying goodbye to the old and hello to the new, and it's even better with a glass of bubbly in your hand!
Top off your year with a set of bling champagne flutes that you can use for your New Year's party. You'll need smooth plastic champagne flutes and flat-backed rhinestones in assorted shapes and colors.
The idea is to make each champagne flute different so that your guests can identify their glass, kind of like permanent wine charms. Get creative! Make patterns, or use unique rhinestone shapes.
You can bling just the base of the glass, or you can use tiny stones on the stem or on the glass itself. Pro tip: use smaller rhinestones on curved surfaces—they will adhere better to the surface.
Swarovski rhinestones for the holidays
The Rhinestone Shop has a large inventory of traditional and novelty rhinestones in a huge selection of shapes and sizes. Check out our size chart, color chart, and online inventory to find exactly what you need for your sparkling holiday project. Happy holidays!