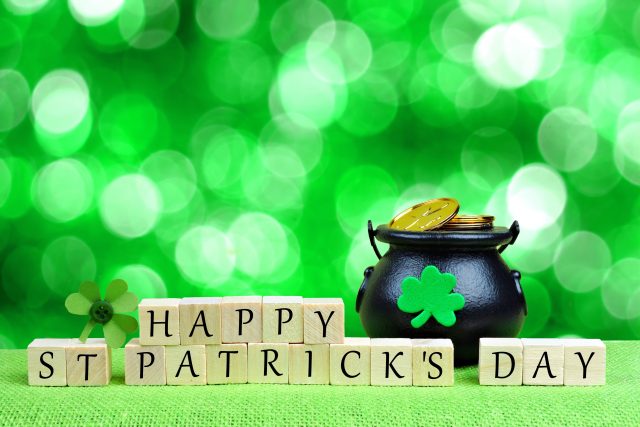 Top o' the mornin' to ya! It's that time of year when everyone's a little bit Irish and gold and green are all around. That's right—it's time for St. Patrick's Day!
Now is the time to pull out all of your lucky rhinestones and create some sparkling creations that are both cute and functional. Be sure to check out The Rhinestone Shop's huge selection of Swarovski crystal rhinestones, available in all shades of green and more!
Looking for some easy DIY rhinestone projects? Check out some of our favorites!
Pot o' Gold
Gold chocolate coins are a great seasonal treat for your family and friends, but you should have an equally seasonal vessel to hold them! Create your very own pot of gold with just a few simple items:
Small terra cotta pot
Black acrylic paint
Gold flat-backed rhinestones
Glue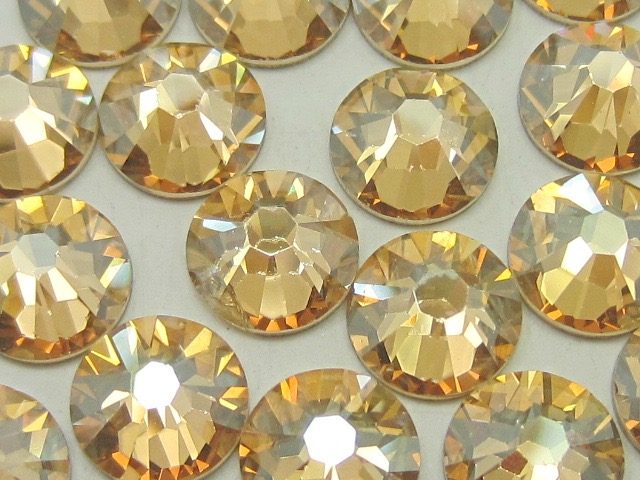 To get started, you'll want to paint your terra cotta pot black, just like the pot of gold at the end of a rainbow. The pot you choose should be big enough to hold a reasonable amount of "gold" coins or other treats. Be sure to paint both the inside and outside entirely.
Once the paint is dry, take your flat-backed rhinestones and carefully glue them to the outer top rim of the pot. You'll want to cover the entire rim with rhinestones. If you're feeling particularly sparkly, you could create a polka dot effect for the entire pot.
When the rhinestones are in place, fill it with your gold-wrapped candy and you'll have a sweet little candy bowl with treats for everyone to snack on!
Shamrock Brooch
The traditional symbol of St. Patrick's Day is the shamrock, which represents faith, hope, and love. The four-leaf clover has an extra leaf for good luck. It's also said that you should wear a bit of green on St. Patrick's Day to ensure you have luck throughout the year—if you don't wear green, you might get pinched!
To avoid getting pinched, you can wear this simple shamrock brooch that promises to add a touch of bling to your outfit. You'll need the following:
A 4-inch square of dark leather
A brooch pin back
Emerald flat-backed rhinestones
Adhesive
Scissors
2-3 straight pins
Shamrock template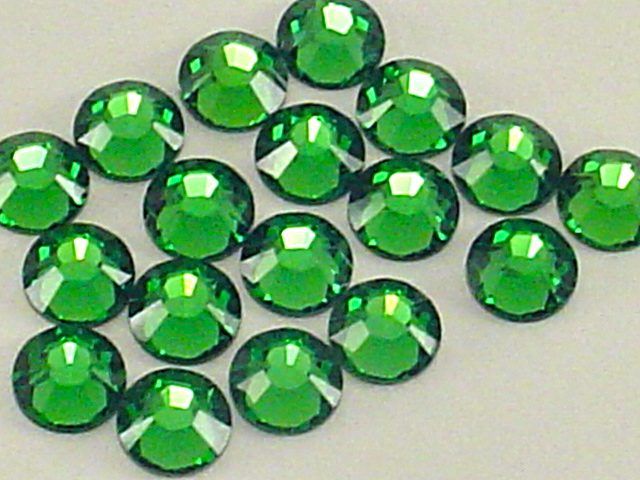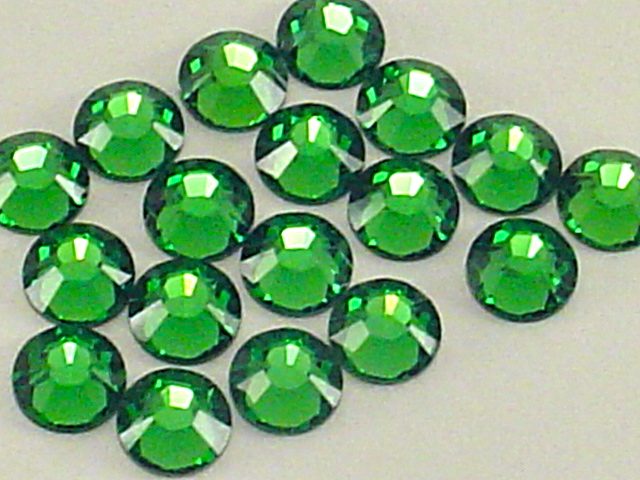 Shamrock templates are easy to find online, and you'll want to find one that's approximately three inches wide. Cut your template and place it on your piece of leather, holding it in place with a few straight pins. Use scissors to cut the leather in the shape of a shamrock.
Get your rhinestones ready to go and use adhesive to glue emerald rhinestones in place to cover all of the leather. The smaller sized rhinestones you have, the easier it is to get full coverage.
Once your rhinestones are in place, glue the brooch pin back to the backside of the shamrock. Wear your new pin with pride!
Coin Bags
Hosting a St. Patty's Day party? Give your guests a cute little party favor in the form of a festive pouch filled with chocolate coins.
For this project, you'll need:
Small linen favor bags (found at craft stores)
Green or gold flat-backed rhinestones
Adhesive
Chocolate coins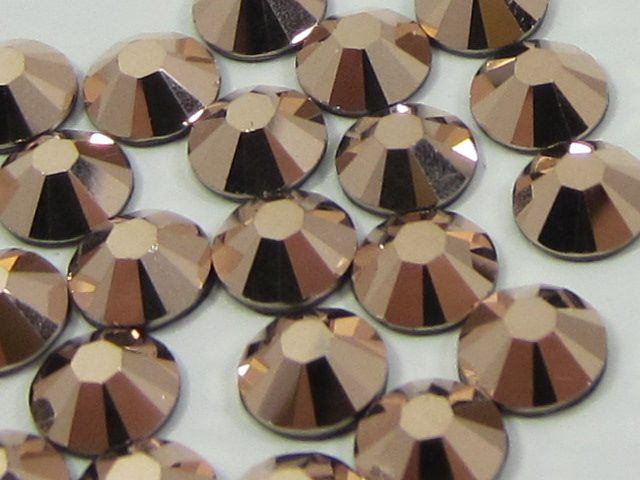 Your favor bags can be decorated with any pattern, but one easy way to bling them out is by arranging your rhinestones in a "shamrock" pattern, which really means putting them in groups of three to create a shamrock effect. Alternatively, you can create polka dots of gold to let your guests know what treat await them.
Irish Headband
Here's another opportunity to sport a little bit of green! Make an adorable little headband that will add some brightness to your day. Assemble the following:
Headband
4-inch square of green stiff felt
Shamrock template
Scissors
Adhesive
Green rhinestones
Find a shamrock template online that's approximately 3 inches wide. Print and cut out the template, then place it on the felt. Cut the felt to size.
Take your flat-backed rhinestones and adhere them to the felt shamrock. Once the shamrock is completely covered, clip any excess felt and glue the shamrock to the side of the headband.
All that's left is to don your St. Patrick's Day best and add your newest green accessory!
Potted Shamrocks
Need a seasonal centerpiece? Try this easy project that creates a bouquet of sparkling shamrocks. All you'll need to build this centerpiece is:
Terra cotta pot (3-6 inch diameter)
Floral foam
20-30 Bamboo skewers
Stiff green felt
Scissors
Adhesive
Green and gold flat-backed rhinestones
Green or gold crinkle filler (found at craft stores)
Optional: acrylic paint
To get started, you'll want to shape your floral foam to fit the terra cotta pot. Try and fill it to as wide as the pot's diameter. Optionally, you can paint the outside of the pot to whatever color you desire.
For the shamrock flowers, you'll want to cut out felt shamrocks, and for variety, you can cut out shamrocks of different sizes. However, you'll want to cut shamrocks in pairs of two; each pair of shamrocks will be the front and back that will top each bamboo skewer.
Once you have cut out all of your shamrocks, glue each pair of felt shamrocks to the top of each bamboo skewer, making sure to glue the shamrocks together.
The next step is to bling out your shamrocks! Use gold and green rhinestones to adorn your shamrocks, and you can mix and match to your heart's content! The more variety, the more interesting your centerpiece will look at the end.
Try and cover the felt entirely, and then you can start arranging your centerpiece. Stick the skewers into the floral foam and make sure to vary your shamrock placement. Once you have everything in place, you can use crinkle filler to hid the floral foam.
The Best Selection of Rhinestones
The Rhinestone Shop has an amazing selection of rhinestones and nailheads for all of your DIY projects. Be sure to check out our inventory for all things green and gold.