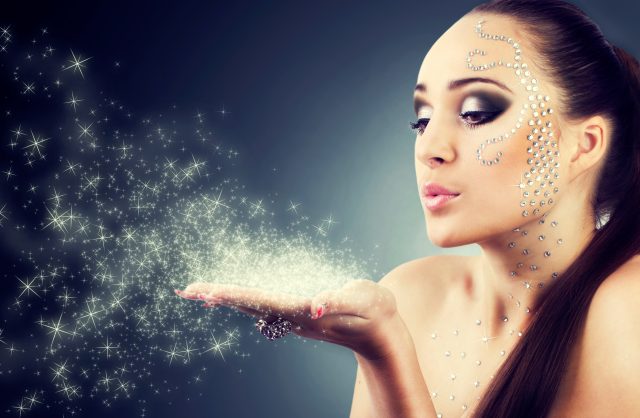 To borrow from an exceedingly popular television and book franchise, winter is coming. In fact, depending on where you live it may already be here. Winter means cold weather, warm fires, and a commitment to staying both cozy and occupied to keep the winter blues away. 
That's why we've put together some ideas for winter-themed rhinestone crafts that will make your home a little more sparkly and bright. Best of all, these projects cover a range of crafting abilities, which means you can even get the kids involved in some of the fun.  
Mirrored Centerpiece 
It's hard to not be inspired by antique stores and junk shops, and one piece that it relatively easy to find is a serving tray. If you're lucky, you may even find a mirrored serving tray. Serving trays can be used for so many things, from being the base for a centerpiece to—gasp—actually serving food or drinks.  
We really like mirrored serving trays because when you add rhinestones, it creates a beautiful doubly sparkly effect. For this project, you'll need a serving tray, acrylic paint/spray paint (optional: painter's tape), and rhinestones. 
First things first, you'll want to paint your tray to your desired color. This is especially important if you find a lovingly used tray at a consignment shop or the like. If you're using spray paint, use painter's tape to cover the mirror for protection.  
Once you have a dry and freshly painted tray you can start thinking about your rhinestone placement, which really depends on the type of tray you have. One special rhinestone style we have right now is snowflake shaped, which would look great in the corners of the mirror or along the outside of the tray.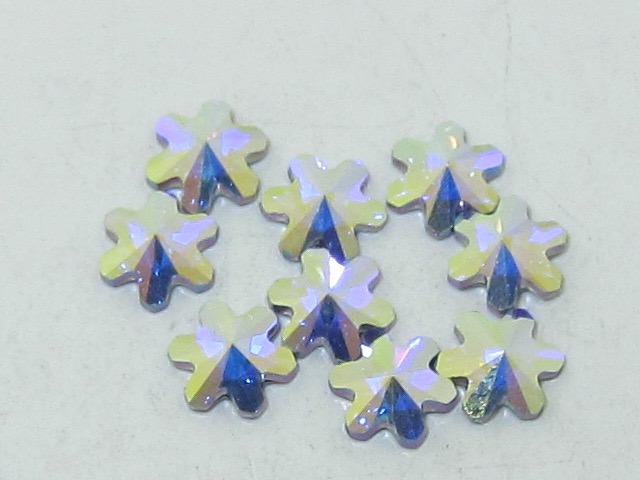 Hat Brooch 
Remember when your mom used to yell at you to put a hat on before leaving the house? Now you can look forward to wearing a beautiful hat that's full of personality with a hat brooch.  
You have a couple of different options for making a hat brooch. One way is to use sew-on rhinestones directly on the hat. The other way is to make a removable pin so you can use it to accessorize a coat or sweater instead.  
You'll need a brooch pin back, stiff felt, and flat-backed rhinestones. Use the stiff felt as your base, using different rhinestone shapes to create an interesting pattern. Fill in gaps with smaller stones. Use small scissors (embroidery scissors are great for this) to snip away around the edges of your brooch. Then you can glue the whole piece to the pin back. Instant accessory!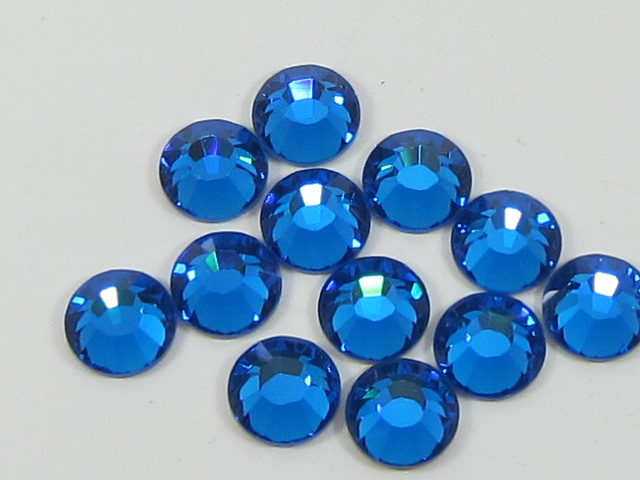 Rhinestone Snowflakes 
What's winter without a little snow? Well, normal if you live in Florida, but for most of us winter is synonymous with that white flaky stuff. To decorate your home or Christmas tree, making rhinestone snowflakes is easy for everyone to get in on. For this project, you'll need: 
Flat-backed hotfix rhinestones, assorted shapes and colors

 

Flat wooden bases, either snowflake shaped or other

 

Small drill or tool for making a hole in the base

 

Ribbon or string for hanging

 

Acrylic paint

 
Before you get to play with rhinestones, you'll want to paint the base of your snowflakes. If you can find snowflake-shaped wooden bases, that's great, but you can also use circles or squares. Paint the base your desired color then use your drilling tool or awl to make a hole near what will be the top of the snowflake.  
Use a pencil to sketch out a snowflake pattern, then you can start to place your rhinestones. The beauty of snowflakes is their pattern, so create symmetrical patterns to get a snowflake effect. Hang your snowflakes in windows or on your tree when you're done. 
Bling Mug 
There's nothing quite like curling up by the fire with a warm mug of something. Be it tea, coffee, or hot chocolate, having a warm beverage in hand is simply a delight (and it's a practical way of keeping warm!).  
Create customized mugs for everyone in the family with the help of some rhinestones! For this project, you'll need as many mugs as you have people, and you'll want small, flat-backed rhinestones. 
The colors are entirely up to you, which means you can use everyone's favorite colors or use cool silver and blues for wintertime or Hanukkah. If you're feeling Christmas-y, pull out your red and green rhinestones.  
For application, you can make patterns on the sides of the mugs, or you can use small rhinestones to cover the handle entirely. If you do decide to bling out your mug handle, be sure to cover the whole handle. Uneven rhinestone application might lead to an uncomfortable handle.  
For a winter mug, we recommend a snowflake pattern, stars, or holly leaves and berries, but since you're making custom mugs, your possibilities are truly limitless. Is someone in the family a superhero fan? Dogs? Get inspired by your family and make something memorable!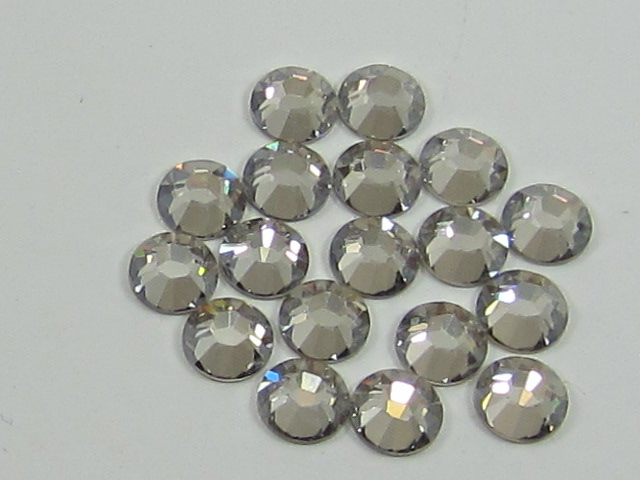 Sparkling Gloves 
If you've been going through your rhinestone stash recently and found that you're full to the brim with sew-on rhinestones, we've got a perfect project for you—bling gloves! 
Let's face it—winter accessories can be quite dull, so why not add some much-needed sparkle to your winter gear? Everyone needs gloves, so once you're done fashioning a pair for yourself, go ahead and make some for the other people in your life—they make excellent, unique gifts.  
The best approach we've found for this project is to apply rhinestones to the wrist of the glove or to the back of the hand. However, if you're feeling particularly sparkly, you could create a ring pattern on the glove fingers or rhinestone "fingernails".  
Once you're done with your gloves, it's hard to stop putting that sparkling touch on everything! Go for scarves and hats as well! 
Be sure to check out The Rhinestone Shop's extensive inventory so you can find the perfect rhinestones for your winter projects. Enjoy the brisk weather, and be sure to have plenty of projects on hand to keep cabin fever at bay. Happy winter!