It's that time of year again! That's right, holiday season is upon us. Hopefully that means time with your family, holiday treats, and a cozy home. We know things get hectic this season, but make sure to take time for some holiday rhinestone projects.  
 Snow Globe 
Making a snow globe is a great project when it's cold out, and it's easy to do. You'll need: 
A glass jar with lid

 

Holiday figurine

 

Glitter

 

Water

 

Glycerin

 

Paint – optional

 

Rhinestones

 
Part of the fun of this project is finding a fun figurine for your snow globe. A snow-covered tree, a snowman, or something else entirely would be great subjects for your snow globe. Whatever you choose needs to fit inside the jar by sitting on the inside of the lid.  
Glue the figurine to the inside of the jar's lid. Fill in the rest of the base with small rhinestones. Optionally, you can use acrylic paint to paint half of the outside of the jar for a background for your figurine.  
Next, add 1-2 teaspoons of glitter to the jar. Fill with water and add a small amount of glycerin to make the glitter float better. Screw the lid into the jar and glue the lid shut. Glue rhinestones around the edges of the jar lid for some extra sparkle.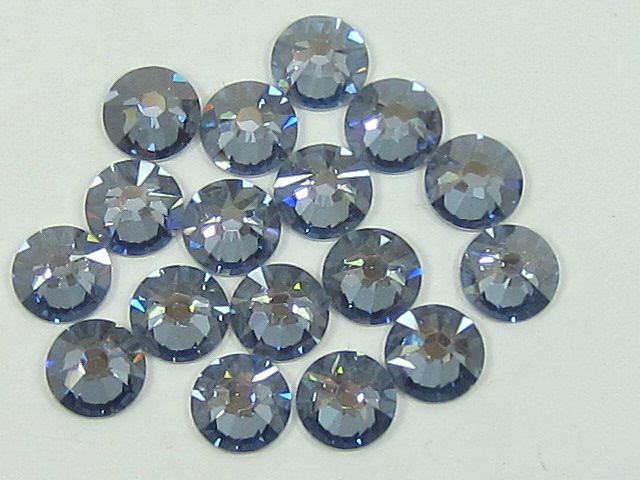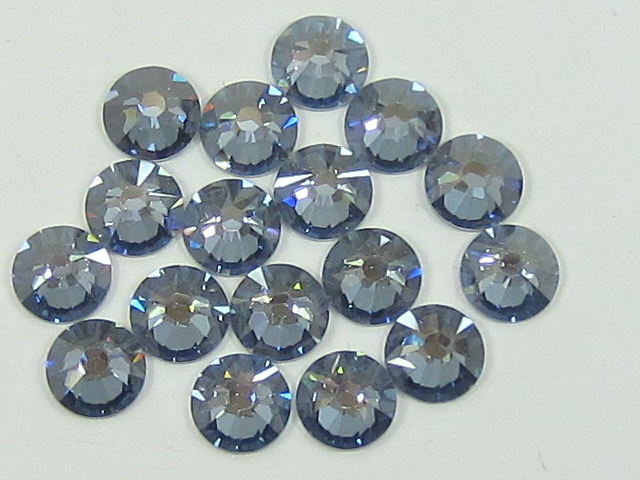 Rustic Christmas Wreath 
For every season there is a wreath. We have a few ideas for creating a Christmas wreath that will look great on any door or window.  
For a base, look for something a little more rustic like a willow branch base or a woven branch base. That way, you can leave part of the wreath exposed, which creates a nice rustic appearance.  
For add-ons, we recommend any of the following: 
Ornaments

 

Red berries

 

Evergreen branches

 

Snowflakes

 

Rhinestones

 
Use your rhinestones strategically and add them to berry branches and snowflakes. These will become small accent points that will reflect the light and play off of the shiny Christmas ornaments.  
With a combination of glue and wire, attach your wreath elements. You can arrange your wreath so that your elements sit on only one side, or you can cover your wreath entirely.  It can sometimes be helpful to arrange your pieces before permanently fixing them. 
Cut a length of ribbon to hang your wreath when you're done.  
Kinara 
The winter holiday season doesn't always have to mean Christmas. For seven days starting on December 26, the traditional African festival of Kwanzaa is celebrated. One way to celebrate Kwanzaa is by lighting a Kinara, a special seven-branched candlestick.  
Kinaras are easy to find, and adding rhinestones to the Kinara will look lovely when combined with the light from the candles. You'll need a Kinara, as well as red, green, and black rhinestones, which represent the candle colors of Kwanzaa. 
Arrange your rhinestones in a way that will suit your particular Kinara. Create lines of color or create a new pattern for the candlestick. If you want to stick to traditional order, the candlestick colors are three green candles on the left, one black candle in the middle, and three red candles on the right. These represent the values of Kwanzaa. 
The same principles behind the rhinestone Kinara can be used to create a similar rhinestone menorah for Hanukkah.  
Holiday Lanterns 
It's easy to make small lanterns out of mason jars. You can hang these lanterns or display them on your table. For this project, you'll need: 
Mason jars with lids

 

Acrylic paint

 

Paintbrush

 

Battery-powered tea candles

 

Twine

 

Greenery

 

Rhinestones

 
You'll first want to paint the outside of the Mason jar. It's important to leave some areas unpainted so that the light will shine through. The darker the paint color, the more contrast you'll have between light and dark.  
Your rhinestones will be attached to the jar lid. You can cover the entire lid in rhinestones, which will help enhance your lighting and give the light something to bounce off of.  
Finally, Place your tea candle in the jar and close the lid. Use twine and greenery to create your handle for hanging your lantern. Alternatively, you can simply place your lanterns on a table. The nice thing about this project is you can use any size Mason jar to suit your needs.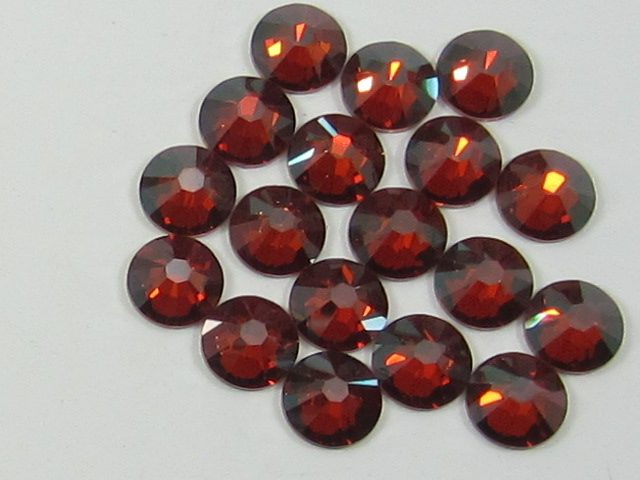 Dreidel Project 
In our opinion, there's nothing that can't be improved with the addition of a few rhinestones. They add a splash of fun and personality to whatever you're working on. 
During Hanukkah, it's tradition to play with a dreidel, a four-sided spinning top. Dreidels can be made from wood, plastic, or clay, but why not make your dreidel have a little more pizazz? 
To give your dreidel a little bit of an upgrade (and without throwing of the balance of the toy), use very small rhinestones to completely cover the handle of the dreidel. If you can find a larger dreidel it will be easier to work with. This will be the perfect gift for a child who loves all things sparkly! 
Icicle Ornaments 
These simple ornaments are easy to make but pack a big punch. For this project you'll need sew-on rhinestones (they don't have to be flat-backed), jewelry wire, small pliers and wire snips, and ornament hooks.  
Use your wire to carefully string together the rhinestones in a straight line. Use your pliers to lend a helping hand and snip the wire with your wire cutter. Once you have used the pliers to bend any pointy ends, add your ornament hook to one end of your chain of rhinestones.  
You can choose any colors you wish, but blue and silver are always classics for a snowy, wintry look. When hung next to the lights on your Christmas tree, your rhinestones will glitter and add an extra bit of flair to your home décor.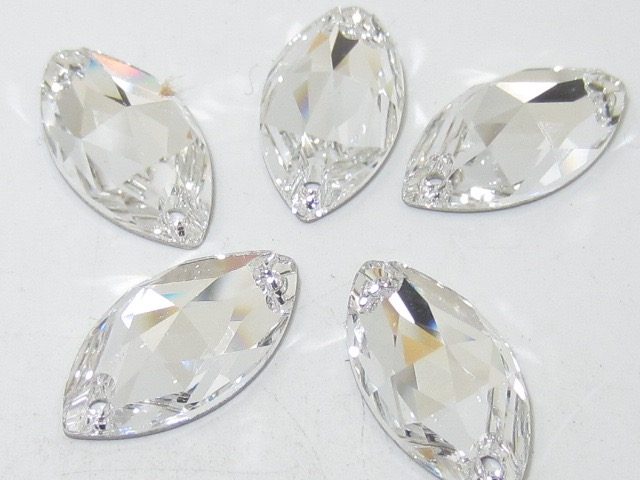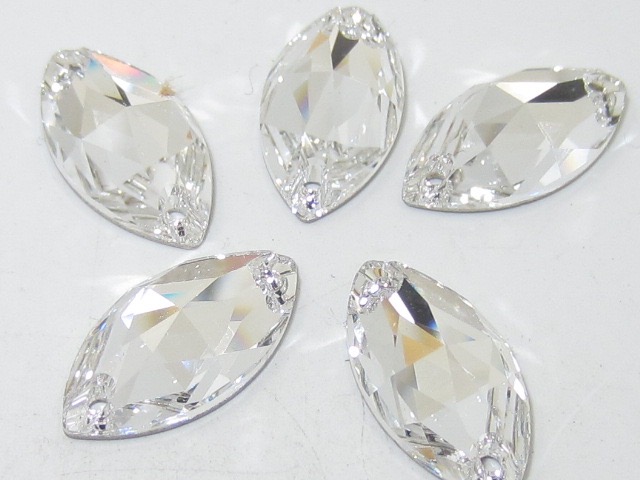 Keep in touch with The Rhinestone Shop and stay up-to-date with our latest products! We've got a huge selection of rhinestones and accessories so you can make some sparkly crafting magic. Stay tuned for more great projects, and happy holidays!