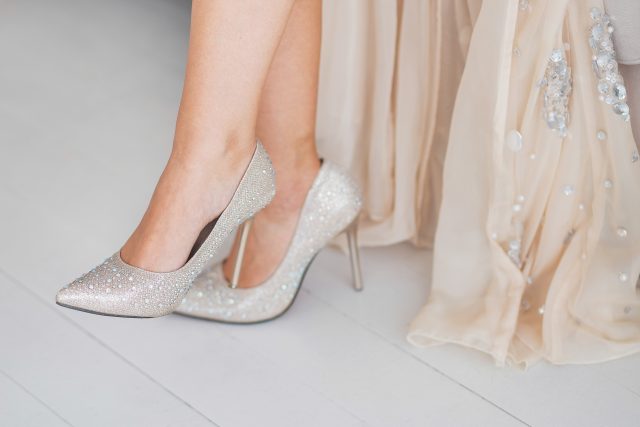 If there's one celebration that's made for all things sparkle, it's a wedding. Your wedding is an opportunity to bring out all of your bling and make everything a little brighter. Here are four ideas for how to add some much-loved sparkle to your wedding.
Wedding Dress Ribbon
The idea of actually making a wedding dress is something that most mortals can only dream of, but you can customize your purchased dress and make it something special.
With a little bit of handcrafting, you can create a wedding ribbon that will act as a waistband for your wedding dress, adding just enough sparkle to create something unique. For this project you'll need the following:
1-inch wide sheer ribbon (coordinate with your dress color)
Hotfix and sew-on rhinestones (assorted sizes)
Needle and thread (dress color)
To measure what length of ribbon you'll need, put on your wedding dress and wrap the ribbon around the waist of the dress where you want the ribbon placed. Add about 2 inches for overlap to ensure you have enough length and cut the ribbon.
Starting about one inch from the end of the ribbon, plan your rhinestone pattern. If you want a touch of color on your dress, don't be afraid to use colored rhinestones, but clear crystal and silver rhinestones are classics.
Your rhinestone pattern may be a mix of larger and smaller rhinestones—you may want larger sew-on rhinestones as focal points. As with all rhinestone projects, plan your pattern before gluing and sewing. In fact, you may want to experiment on a scrap ribbon before doing the full piece.
When you have your pattern planned, adhere the rhinestones to the ribbon, remembering to leave an inch on each end. Finally, carefully stitch your ribbon to the waist of your wedding dress with the unadorned ends folded under and attached to the back of the dress.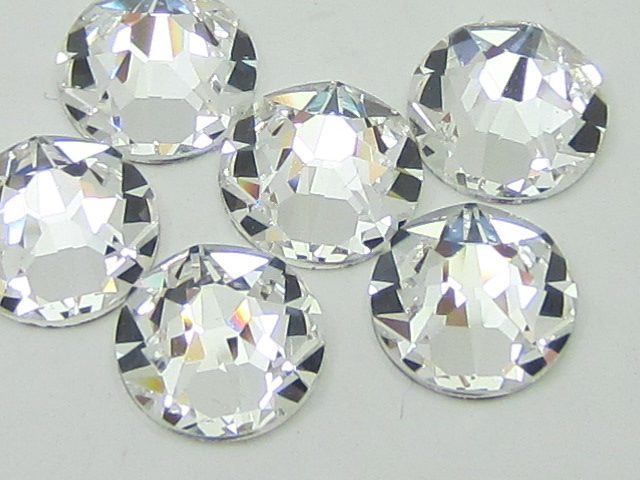 Cinderella Shoes
If the thought of directly working on your dress is a little intimidating, you could instead bling your footwear and create sparkling shoes that will make you feel like royalty.
You'll want to find the perfect pair of shoes, preferably that is unadorned. They can be closed- or open-toed, and as flat or as spiky as you want them to be (but remember you're going to be on your feet all day!).
You'll need hotfix rhinestones, and the smaller you can get, the easier it will be to move around without the potential for them to fall off. Clear crystal rhinestones will give you the best "Cinderella" look, but feel free to experiment with different colors or an AB finish.
Carefully apply your rhinestones to your footwear, including the heel. When you're done you'll have the most fabulous shoes at the party!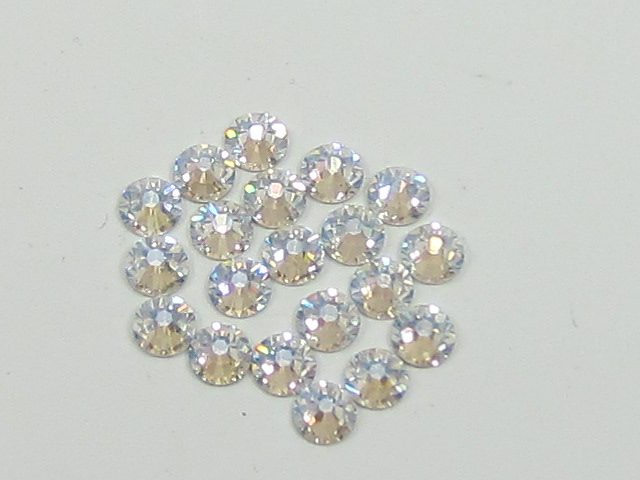 Reception Centerpieces
While flowers are the traditional way to jazz up your reception tables, you can make them even more fun with rhinestones! There are a couple of easy ways you can add some sparkle to your centerpieces:
Rhinestone ribbons on vases
Rhinestone votive candleholders
If you have vases with floral arrangements, you can create rhinestone ribbons to wrap around the neck of the vase. This will allow you to use the vases again (or return them to the florist) while still adding your own touch. Wrap a length of ribbon around the vase and tie a bow—then snip the other end. Use this length as your template for the other vases.
Tie each ribbon around the vase and attach your rhinestones while on the vase. This will help you avoid placing rhinestones on the knotted part of the ribbon. Hotfix rhinestones will be easiest for this project, and you'll want rhinestones that are smaller in diameter than the width of the ribbon (1/2"–1" ribbon width works best).
You can choose to use colored rhinestones or a colored ribbon if you would like, or you can just use classic clear crystal and a neutral sheer ribbon.
For votive candleholders, you'll need votive candles and glass candleholders to fit. Use small hotfix rhinestones on the outside of the candleholder, which will help reflect the light from the candles, amplifying the sparkle at the table. This is a great project for minimalistic table settings.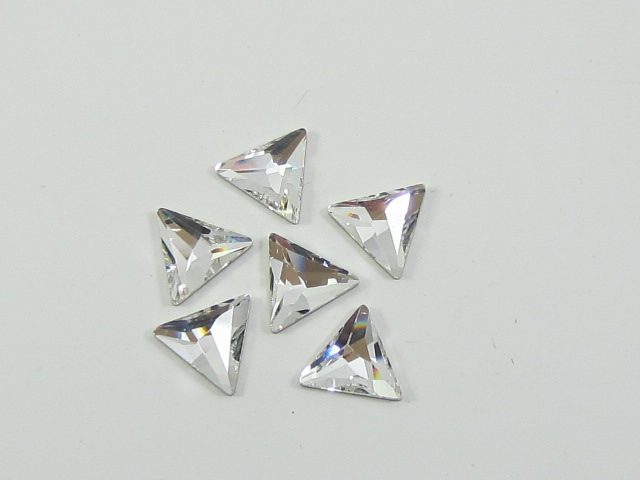 Hair Accessories
In our opinion, one of the best ways to add some bling to your wedding is with gorgeous hair accessories. This could be in the form of a headband, pins, combs, or clips, and all of them are easy to DIY.
For headbands, you'll obviously need a headband as your base, preferably one with flat surfaces. Use flat-backed hotfix rhinestones for your bling for a simple, but sparkling, headband.
To get a feel for rhinestone placement before you start, try a mock-up of your wedding hair and add your clips or combs without rhinestones. Then you can decide how big you want your piece to be—choose larger clips and combs for thicker hair and larger rhinestone settings.
To create sparkling hair clips, you can use a variety of techniques. Craft stores have a large assortment of hair clip bases that can simply be covered in rhinestones. If you're ambitious and want something larger, you'll need stiff felt as your base and small, sharp embroidery scissors to finish. Felt should be a color close to your hair color, if possible.
Create a pattern of flat-backed rhinestones in varying shapes (and possibly colors) before adhering them to the felt. Try and place your rhinestones as close together as possible, using small rhinestones as filler, but don't be afraid to have a non-circular shape.
Finishing your hair clip will take some fine detail work. You'll use embroidery scissors to very carefully trim away the excess felt from the rhinestones. You should have as minimal felt showing as possible. Glue the rhinestone piece to the hair clip to finish. This technique can be used for combs as well.
Swarovski Crystal Rhinestones for Your Wedding
The Rhinestone Shop has a huge selection of stones in many colors, shapes, and sizes. Check out our catalog to find the highest quality rhinestones for your DIY wedding projects!