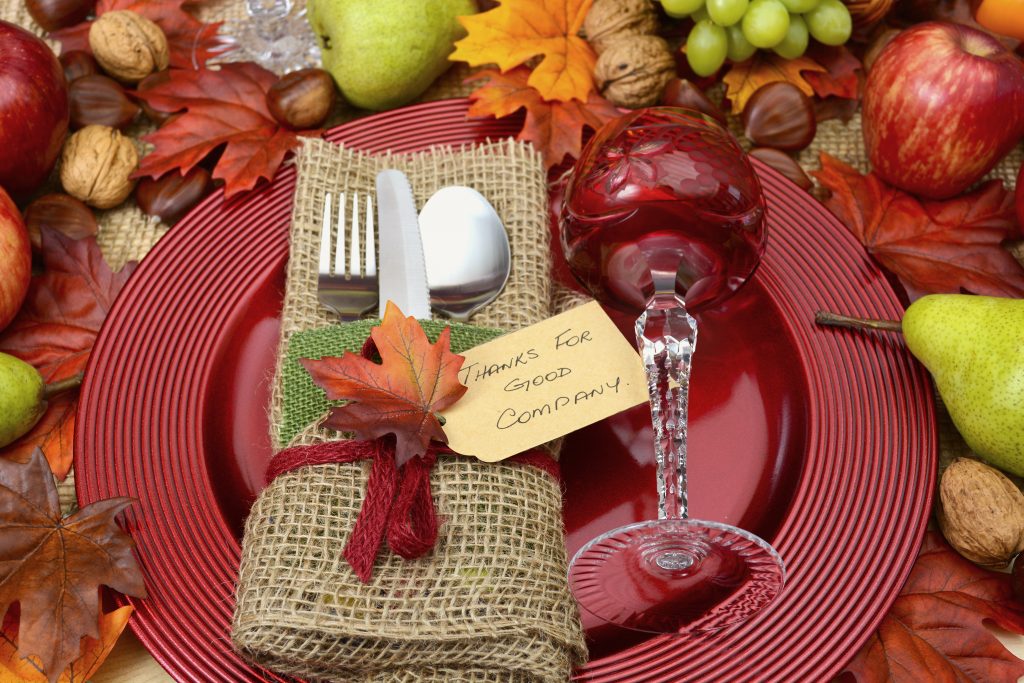 There's more to Thanksgiving projects than turkey hands. For Thanksgiving this year, why not try enhancing your dinner table and home with some festive Thanksgiving-themed décor?
This is the perfect time of year to pull out all of those fall colors in your favorite shapes so you can put together a dining table that's sure to impress your family and friends.
Table Runner
With a table laden with all sorts of delicious food, you're definitely going to need a tablecloth, but the thing that will take your table to the next level is a table runner studded with rhinestones. For this project, you'll need:
A table runner
Flat-backed, sew-on rhinestones
Tailor's chalk (found at sewing supply stores)
You can find table runners where you would find other home linens, and many table runners are tapered at both ends, making it the perfect background for something that pops at the dinner table.
Before you do any sewing, plot out your rhinestones and use tailor's chalk to give yourself a rough sketch of how you want your rhinestones arranged. Use a combination of different shapes and sizes, and try to create something that's symmetrical.
Alternatively, you can create leaf shapes from rhinestones using templates, which will create a lovely autumn effect that is great all season. If you want something more specific to the holiday, find a turkey template online and use that as the focal point for your table runner.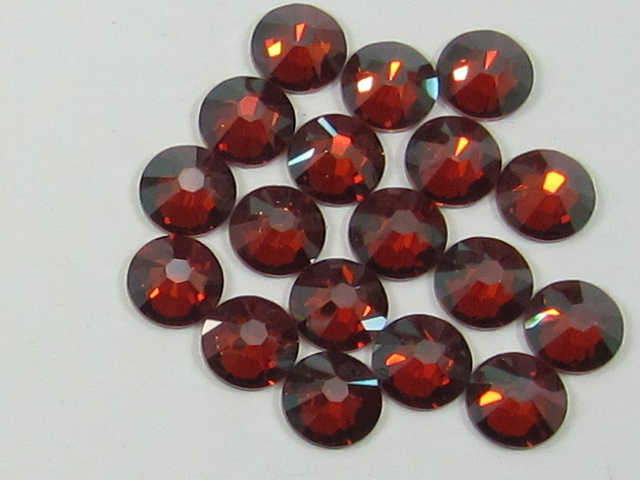 Fall Leaves Rhinestone Centerpiece
While the turkey is the real star, no table is complete without a centerpiece. For this particular centerpiece, the theme is fall. You can make this into a tall, narrow centerpiece, or you can create something that occupies a little more table space but has less height.
For this rhinestone project, you'll need:
Silk autumn leaves on branches, assorted colors
Florists' foam
Opaque vase
Rhinestones to match or complement your leaf colors
Each leaf will have some rhinestone adornment. You'll want to use smaller rhinestones on the leaves, as larger ones can weigh them down. For each leaf, choose a rhinestone color that either matches or complement the leaf. Use 3-5 rhinestones per leaf to create a subtle, but sparkling, effect.
Continue this process until you have all of your leaves done. When that's finished, cut the florists' foam to fit the vase, then arrange your branches. Use a combination of taller and shorter branches for variety.
Rhinestone Charger
Emily Post tells us there are many ways to set a table, and the most formal table settings have one plate that sets them apart: a charger. A charger is a large plate that all other plates sit on. Chargers will transform an ordinary dinner into something extra special.
You can order chargers from many online retailers, and there is some variety in color. If you can't find the right color, simply use spray paint to suit your table. Chargers are simple to work with, and you only need a few supplies:
Small flat-back rhinestones
Spray paint
Choose the color of your charger. If you're opting to spray paint, choose a color that complements your centerpiece or your table runner. You don't have to worry about the spray paint in terms of your health—it will never come into contact with food.
The next thing you'll want to do is figure out what type of pattern you want for your charger. We recommend using small rhinestones in a color that complements the color of the charger. You want to avoid putting rhinestones on the charger too close to the center of the plate, or else the plates on top will wobble.
Classic patterns include concentric circles of round rhinestones and placing rectangular rhinestones around the edge. You can really get creative, using different color combinations to create a stunning addition to the table.
Bling Napkin Rings
Now that your table is becoming particularly festive, it's time to start thinking of the finishing touches. Napkin rings are an easy project that will add the perfect touch of sparkle to your place settings.
While you could, in theory, string some sew-on rhinestones together for a napkin ring, the easier method is to find plain napkin rings and make them your own. Napkin rings are easy to get your hands on, and with a little bit of color and sparkle, your table settings will make a big statement.
If you can't find napkin rings in your preferred color, paint your napkin rings to your preferred base color. Working along the edges of the napkin ring, arrange small, round rhinestones. These stones should either match or contrast your napkin ring base. The smaller the rhinestone, the easier it will be to work with on a curved surface.
Votive Candles for Fall
Dining with a little bit of candlelight is one of the nicest feelings. Everything around you has a warm, soft glow, and the flickering lights take you back to another time. Here's a quick and easy way to make votive candle holders for your table.
First, you'll need to find votive candles and clear glass votive holders. These are inexpensive and easy to find in both retail stores and online marketplaces. It's important for this project that your votive glass be clear.
Next, you'll use tissue paper and a decoupage medium like Mod-Podge. Use tissue paper in autumnal colors, and choose a single tissue paper color for each glass. Yellow is a particularly good option.
Cut your tissue paper into squares, approximately 1" x 1". Using your decoupage medium, glue the tissue paper to the inside of the votive glass, overlapping the paper slightly. Continue to do this until the entire inside of the votive glass is covered.
Once the decoupage medium is dry, you can then work on the outside of the votive glass. This is where the rhinestones come in. Using a pattern that suits you, fix rhinestones to the outside. Fixing rhinestones to the top edge will look particularly nice next to a flickering flame.
We hope you have a tasty Thanksgiving surrounded by family and friends! Stay tuned for more great rhinestone ideas next month!