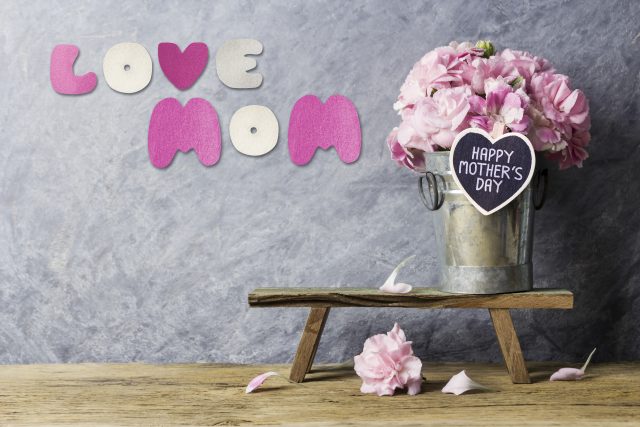 Springtime means the arrival of flowers, a happy goodbye to cold weather, and the day of the year where we pay extra special attention to our mothers. Mother's Day is both a celebration of spring and a celebration for one of the most important people in your life.
For some people, that celebration means the gift of flowers or chocolate, but you could make your celebration of Mom even more exciting and dazzling with rhinestones!
We've got a few DIY rhinestone projects to choose from to give your mom or a mom in your life a unique surprise.
Rhinestone Flower Vase
Flowers are among the most popular gifts for mothers, and some experts estimate that one quarter of the flower purchases during the year are specifically for Mother's Day.
With that in mind, we've got a project that will make those gorgeous flowers look even more beautiful. We're going to transform what would be an ordinary vase into a dazzling vessel for a bouquet of flowers.
There are two methods to creating a bling'd out vase: a rhinestone ribbon or a rhinestone-accented vase. You'll need the following:
Glass flower vase, preferably with a smooth surface
Small rhinestones in your favorite shape and color
Ribbon in a coordinating color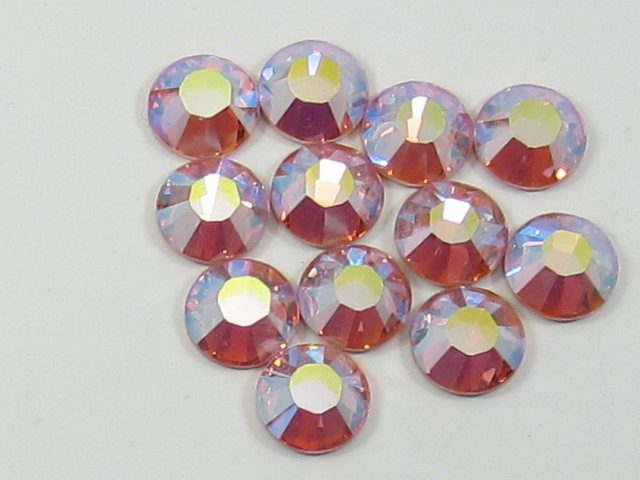 If you want a rhinestone ribbon that you can reuse for different vases, you'll need a ribbon that's at least one-quarter of an inch. To determine the length of the ribbon, you'll want to wrap the ribbon around the neck of the vase two times and add an additional 6-8 inches.
Choose a rhinestone that's not quite as wide as the ribbon—you'll want a little bit of space on either side. Use adhesive to glue rhinestones to the ribbon, spacing them approximately 3 inches apart. Keep adding rhinestones until you reach the other end. Carefully wrap the ribbon around the vase and tie in a bow or weave the ribbon under itself.
If you would rather create a sparkling vase sans ribbon, choose flat-backed rhinestones that suit your particular vase of choice. Glue rhinestones to the neck of the vase for a traditional band, or create a pattern of rhinestones on the body of the vase.
Heart Photo Collage
With a simple shadowbox, some family photos, and rhinestones, you can create a beautiful and charming keepsake to give Mom.
The first task for this cute project is to go through your photos and find favorites of your mom and her friends and family—print digital photos if you have them. You'll also need a shadowbox, which you can find at home and craft stores. Using the shadowbox as a guide, Choose enough photos that can be arranged in a heart shape.
Arrange your photos and trim the edges to create the heart shape—you'll add rhinestones to further define this edge later on. When you've decided on your photo placement, glue your photos to the back of the shadowbox. Wait for the glue to dry completely before the next step.
Now we get to make those photos sparkle. Using flat-backed rhinestones, create a more defined outline of a heart. Reassemble your shadowbox and present it to the mom in your life for Mother's Day.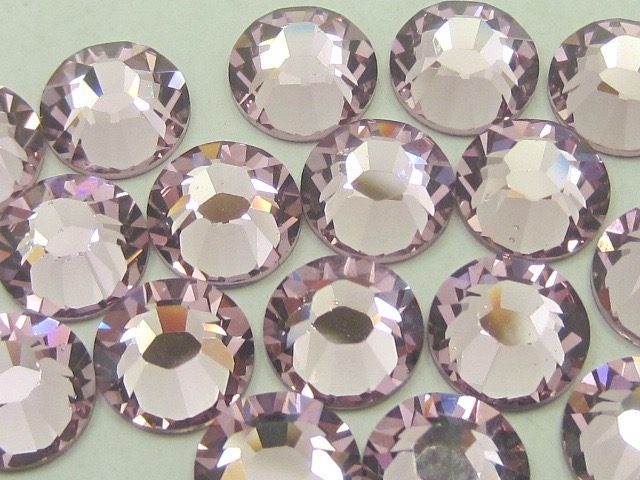 Sparkling Apron
Does Mom like to cook? Cooking and baking can get pretty messy, which means an apron might be the perfect gift.
There are tons of options for aprons out there, from frilly and flowery to upcycled novelty fabrics. If you're particularly crafty, you could even make an apron by hand. Simply check your local sewing shop to find a pattern that you love.
Once you've either made or purchased your apron, you'll want to start thinking about rhinestones. You can put rhinestones just about anywhere, but avoid embellishing the apron strings or any adjustable straps—it will make it more difficult to wear or adjust.
One simple rhinestone idea is to monogram the apron front, or you can find a pattern for any of mom's favorite things—birds, flowers, pop culture images, you name it!
Sew-on rhinestones will be the most secure and will stand up to washing. Check out our selection of sew-on rhinestones to find the shapes and sizes that are perfect for your apron project.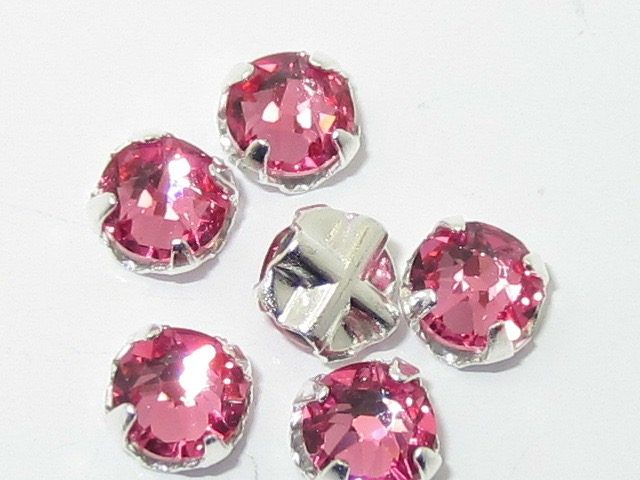 Monogrammed Tote
Many moms have a lot of stuff to carry around, from laptops to baby things to groceries to books, and a monogrammed tote might be the perfect gift for her.
There are many, many resources online for finding monogram patterns. Check out some of our favorites here.
Some tips for rhinestone monograms:
The more script-like the initial, the bigger it needs to be – When your monogram letters get more complex, it becomes harder to see the details the smaller the monogram. In order for the script to stand out, you may need to go bigger. Lettering that's plainer can be smaller.
The surname initial is in the middle of a three-letter monogram – In a traditional monogram, the last name's initial is the center letter, which is then flanked by the first and middle initial.
When you have selected a tote (or made one, if you're a sewer), it may help to pencil out your lettering before jumping in with rhinestones. Glue flat-backed rhinestones in a coordinating color to the tote and let them set for 24 hours.
If a sparkly monogram isn't quite enough glitter for your taste, consider adding rhinestone flowers or polka dots to the tote.
Mom T-Shirt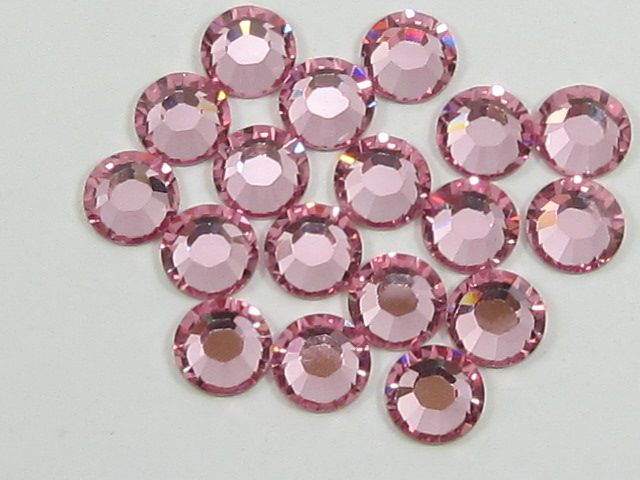 Coordinating T-shirts can be absolutely adorable, so why not make T-shirts for you and your mom?
Grab two plain T-shirts and some rhinestones. Some ideas for shirt phrases include:
"I Love Mom"/"I'm Mom"
"Grandmas are for Hugging"/"Have You Hugged a Grandma Today?"
If matching T-shirts aren't quite your thing, try making a simple monogrammed shirt for your mom or grandma. If that still doesn't strike your fancy, create a rhinestone design of Mom's favorite things and gift her with a new top for her wardrobe.
An Unbeatable Selection of Rhinestones
Check out The Rhinestone Shop's selection on rhinestones for your Mother's Day project, or any other sparkly project you may have. We have a huge selection of colors and shapes of authentic Swarovski crystal rhinestones.