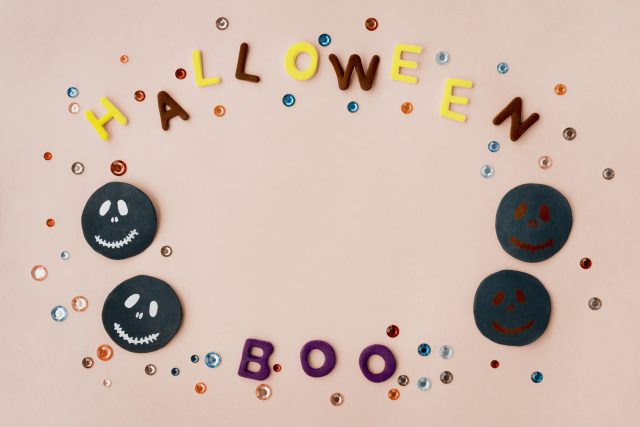 Fall is finally here! After what feels like a long summer, we're ready to get into pumpkin spice everything and all things autumnal. Rhinestones, of course, will play a part in our DIY impulses, so check out some of our favorite projects for Fall. And don't forget—Halloween is right around the corner too!
Spooky Plants
Are you planning a Halloween party? Cobwebs and skeletons are obviously great choices for décor, but if you want something a little less conventional, try making some of these spooky plants!
To start you'll want to get your hands on artificial plants. Artificial succulents look particularly unique and interesting, but choose what appeals to your spooky inner self! You will also need black spray paint, preferably in a matte finish. If your plants are already in pots, that's great. If not, you will need to acquire floral foam and pots to hold your plants.
Spray paint the whole plant and container black, making sure you get all of the nooks and crannies of your plant. Once it's dry, you get to make your lifeless plant sparkle!
Black rhinestones, in our opinion, are the best choice for this project, but if something else suits your mood, go for it! Decorate the plant container with rhinestones, and if your plant has strong enough leaves, you can even add rhinestones to those.
To finish the whole look, use artificial cobwebs around the base of the plant for an extra touch of Halloween goodness.
Fall Lanterns
Imagine sitting outside in the chilly night air with a warm cup of cider. The only thing that would make it better would be the soft glow of candlelight. The solution? DIY seasonal lanterns.
We have two ideas for seasonal lanterns—one for Halloween, and one for any occasion in the fall.
For a festive Halloween lantern, we're going for a mummy theme! You'll need clear canning jars for your base lantern, and you'll also need medical gauze (found at the drugstore), a hot glue gun, and two large, flat-backed, red rhinestones.
Unravel your medical gauze and get it all crinkly to start—this is going to be your mummy wrap. Glue one end near the top of the jar and start wrapping your way around, making sure to periodically glue down parts of the gauze. You'll want to make sure some of it looks loosely attached to give it that "undead" look.
Finally, you'll add your rhinestone eyes. These should be attached slightly underneath your mummy wrap. Add a battery-operated candle (You don't want to accidentally set your mummy wrap on fire!) to your lantern and enjoy the spooky atmosphere.
For a more all-purpose lantern, you can start with an old fashioned lantern that you can find at shops that specialize in housewares. As with the mummy lantern, you'll want to use a battery-powered light. The inside base of the lantern should be filled with a "nest" of artificial autumn leaves, which you can find at craft stores.
For the rhinestone component, you can add them to the outside of the lantern for some fall bling, but you can also add them to the inside seams of the lantern. These will still be visible from the outside, and the surfaces of the rhinestones will help reflect even more light. Choose your favorite fall colors and sit back and enjoy the glow.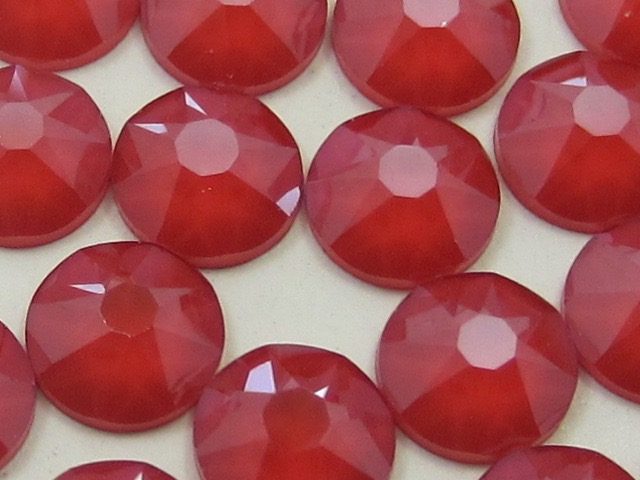 Pumpkin Centerpiece
It's definitely pumpkin season, and what better way to bring on the seasonal spirit than with a festive centerpiece? This charming table topper is easy to make, and there are a few varieties depending on what materials you have to work with.
One pumpkin topper that's easy to make starts with those tiny decorative pumpkins you see in the grocery stores and pumpkin patches this time of year. Depending on your table size, you may want more than one pumpkin.
Get a small paring knife and carefully cut around the stem and carve out a small area (large enough for a tea candle). If desired, paint your pumpkin, and add small rhinestones to the cut edges. Finally, add a tea candle and enjoy your table topper!
If you don't want the mess of a live pumpkin, or you'd rather have a centerpiece you can reuse, check your local craft store for inspiration. There are many options in terms of fall décor, and you may even want to do something with more of a Halloween vibe.
If you can find one of those ubiquitous pumpkin buckets, you can actually transform it into an adorable centerpiece for your Halloween party. Carefully remove the handle and add rhinestones to your pumpkin. Create a bed for your pumpkin centerpiece out of straw or artificial cobwebs. Finally, add either a candle for a glowing effect or fill it with candy for your guests!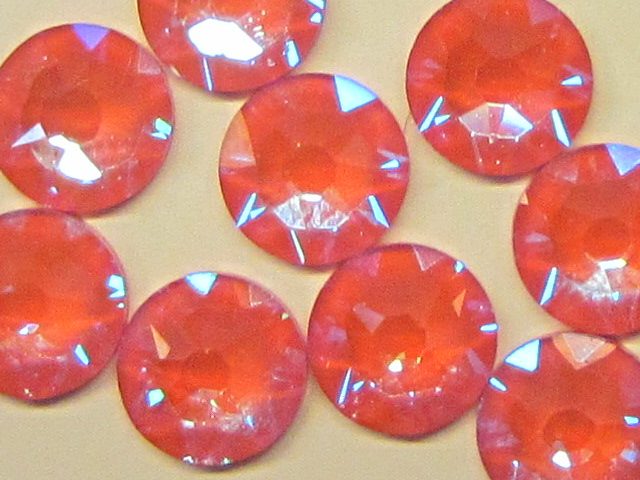 Straw Wreath
In our opinion, there is a wreath for every season, and we love the idea of making a straw wreath studded with rhinestones. For this project you'll need:
Straw wreath base
Craft straw
Adhesive
Flat-backed rhinestones, preferably in fall colors
Ribbon
This wreath project is actually fairly simple. The straw will radiate from the wreath base, using craft glue to attach everything. Cut your straw in varying lengths from 5-8 inches, unless the craft straw is already cut for you.
Work your way around the wreath base by gluing straw to the base so that the straw extends perpendicular to the base. It's okay if it gets a little messy in the middle—you'll be covering that part with ribbon and rhinestones at the end.
Once you have your straw around the entirety of the base you can start to apply your rhinestones and ribbon. Construct a bow out of ribbon and attach it to the top of your wreath, and place a ring of rhinestones around the base of your straw to cover up any adhesive and to add some sparkle.
Hang your wreath and enjoy the fruits of your labor!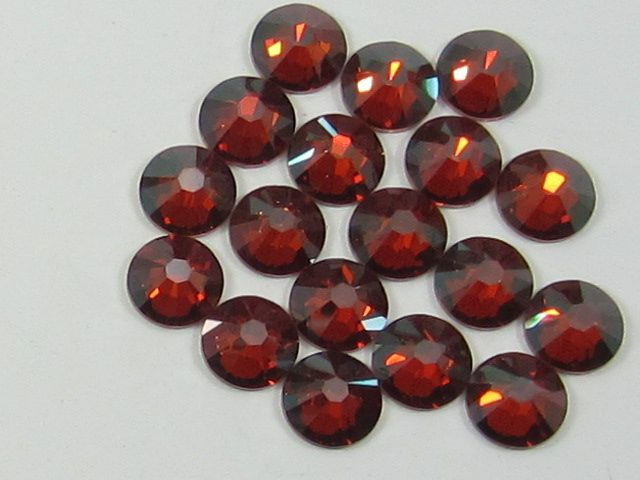 The Best Rhinestones for Fall
The Rhinestone Shop has an enormous selection of rhinestones in all shapes and colors. We also have nailheads and other decorative elements to make your next craft project sparkle and shine. Take a look at our ever-expanding inventory and find the perfect pieces for your Fall crafts.