Baby, it's cold outside! If you're like many others this time of year, you probably need to bundle up before going out into the cold. And if there is one true thing about winter clothes it's that they're often dull and, well, boring. You know what we're going to say—add rhinestones!
Here are some ideas for ways to make your winter a little bit brighter!
Knit Hat
Hats are an absolute must when it's cold out, but they can be a little tricky to work with, especially if they are knitted. To bling out a knit hat, you'll want to use sew-on rhinestones instead of hotfix rhinestones.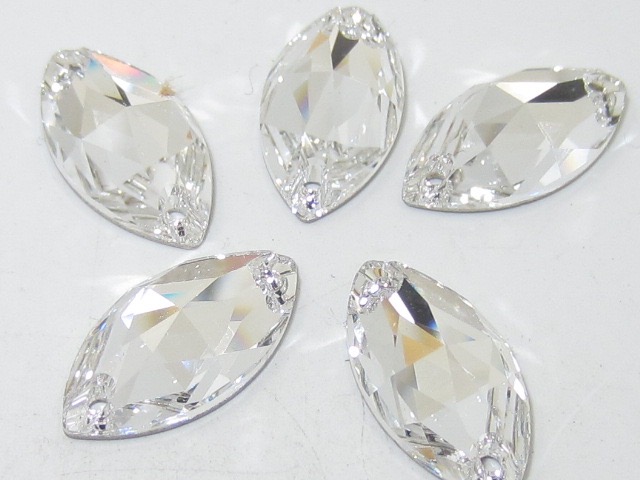 Sew-on rhinestones will move with the yarn as it stretches, unlike hotfix rhinestones, which run the risk of falling off eventually. So even if your hat has a thick weave, it's probably better to be safe and use sew-on rhinestones.
There are quite a few ways to jazz up your hat. If your knit hat has vertical welts, stitch vertical lines of rhinestones to the welts. The result looks appropriately sparkly without being over-the-top.
Another way to bling out your hat is to create a brooch to pin to your hat. Use stiff felt as a backing (the same color as your hat) and arrange hotfix rhinestones in your desired pattern. Once they are set, use scissors to carefully snip away the excess felt from the brooch. Glue a pin-back to the back of the piece.
Gloves
There are many different ways to make your gloves more fun.
One simple but effective way to make your gloves dazzle is to create a snowflake motif on the back of the glove hand. If your gloves are knitted, it's probably a safer bet to use sew-on rhinestones to accommodate for stretching.
If you don't want to create a snowflake pattern, you could use snowflake-shaped rhinestones. These seasonal rhinestones are perfect when you don't want to deal with a template.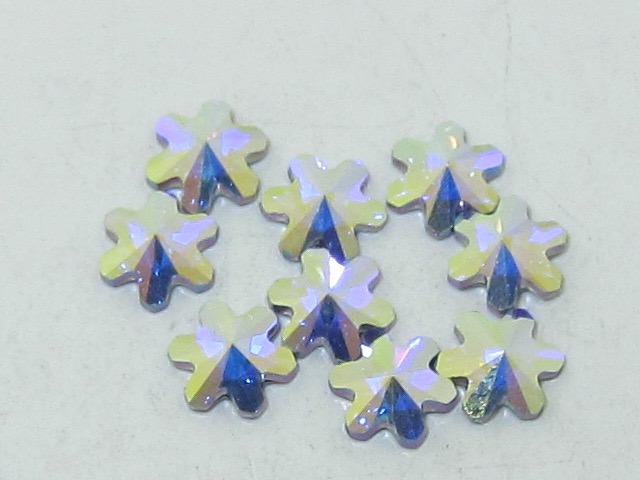 You can also make "rings" for your gloves. Create a pattern that looks like a jewel and apply it to the ring finger on your glove.
For something a little different, try using rhinestones to make the glove's fingertips sparkly like bling-ed out nails. If you can't get enough of rhinestones, you could even go for total coverage like a certain famous pop star.
Scarves and Wraps
Nothing says winter quite like a cozy scarf or wrap. You'll have to work carefully to avoid putting rhinestones on anything that will come in contact with your neck—that can get uncomfortable!
A dazzling scarf would look beautiful with rhinestones at the ends of the scarf. As always, snowflakes are very seasonal, but you could make geometric designs, swirling patterns, or even a simple gradated effect that looks like falling snow.
Another way to add some sparkle to your scarf is to make a simple scarf clip. Check the jewelry-making section of the craft store for something similar to a hair clip or belt ring. Add rhinestones to the clip (flat-backed and small) and use it to hold your scarf in place.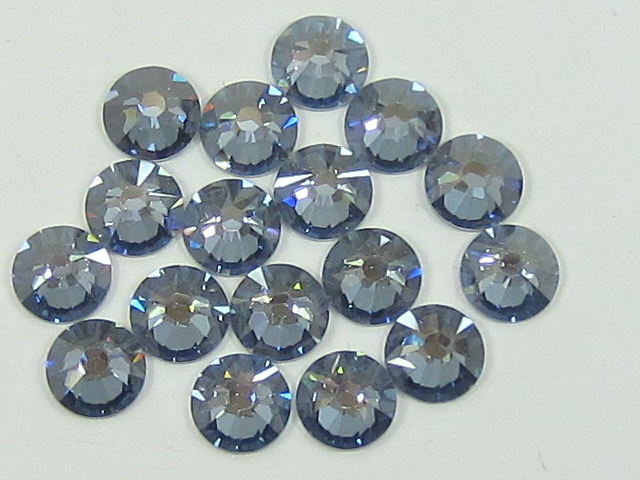 Sweaters
Sweaters, like hats, can be a little tricky to work with, which is why you'll need to use sew-on rhinestones for any sweater project.
Sweaters stretch, and sew-on rhinestones will move with the sweater—it will be near impossible for the stones to fall off.
Snowflake designs will make for a beautiful winter scene, but if you want to make a larger project, you could create bare birch trees for a stunning winter motif.
Cardigans offer even more options—you can swap out your buttons for rhinestones or create an asymmetrical pattern to upgrade your cardigan into something new!
If sweaters aren't your thing, you could use the same techniques for a long-sleeved shirt or a sweatshirt.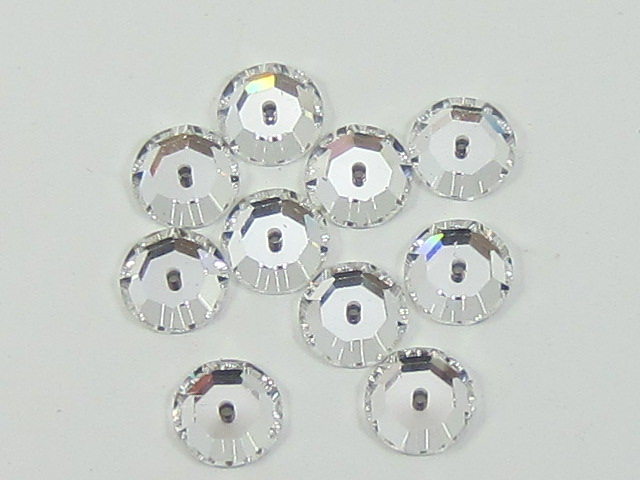 Jeans
Jeans aren't specific to winter, but we would be remiss if we were talking about clothes and didn't mention denim. Jeans are just practically screaming for rhinestones.
You'll first want to decide what parts you want to make sparkle. Back pockets are traditional and provide a good working surface, but the front pockets make your jeans pop with excitement.
Back pocket designs can be simple designs and lines, or you could opt for something a little more seasonal. Snowflakes, snowmen, and holly leaves are all great options for seasonal jeans. Use just a few rhinestones along the front pockets.
A fantastic and unique larger project would be to create a snowflake scene down the sides of the legs. Avoid placement directly over the knee—such placement could cause the rhinestones to fall off.
For applying rhinestones to jeans, you'll want to iron your jeans first and place them on a flat surface. Use flat-backed hotfix rhinestones and plan your pattern before you start to glue. Jeans look good when you use a combination of different sizes, so try to incorporate at least three different sizes or shapes. But beware—it can look cluttered if you incorporate too many different types.
At the Rhinestone Shop, we have some great choices for any winter rhinestone project. We have snowflake rhinestones in addition to many varieties of blues and whites. In addition, we have stars and other novelty shapes that will add a unique touch to your already unique project.
Be sure to check our inventory for remarkable colors like:
* Chalk white
* Opal white
* Caribbean blue
* Capri blue
* Crystal blue
Of course, you're not limited to blue and white! We have thousands of rhinestones in stock in tons of colors.
And remember—sew-on rhinestones are your friend for all things knitted! Hotfix rhinestones are certainly easier to use, but they will likely eventually fall off of your clothing, wasting all of your hard work.
Have fun making your winter accessories and winter clothes sparkly and cheery—and stay warm out there!