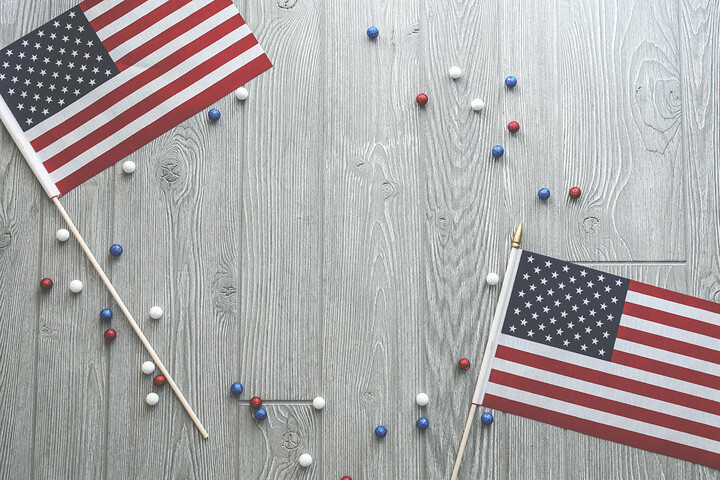 It's certainly been a year like no other, and depending on where you live, life may feel a little chaotic. However, the seasons are still turning, summer is in full swing, and the 4th of July is quickly approaching.
Although many of us won't be able to celebrate the Fourth in the traditional way among large groups this year, we can still have fun at home in our backyards, and better yet, make some fun crafts with rhinestones to keep the kids busy!
Let's take a look at some easy, sparkly 4th of July kids rhinestone crafts!
Red, White, and Blue Windsock
Using some things around your house and some leftover craft bits, you and the kids can make these cute patriotic windsocks that are both fun to play with and help teach kids about wind.
You'll need:
Toilet paper rolls
Red, white, and blue acrylic paint
Red, white, and blue yarn
Flat-backed rhinestones
Scissors, paintbrush, rhinestone adhesive, and glue
The toilet paper roll is going to be the base of the windsock. To start, have the kids paint the toilet paper roll however they wish. Stripes, polka dots, solids, you name it.
Apply glue all over the toilet paper roll (who cares if hands get a little messy?) and wrap yarn around the roll. You can alternate colors, make swirl patterns, zigzag, or do whatever pattern you want.
So the whole point of a windsock is to have things that blow in the breeze, right? So now we need to make the dangly bits! Cut five 8-inch lengths of yarn.
Now it's rhinestone time! Help your child carefully glue rhinestones to the windsock roll base and to the dangling yarn. Once the 8-inch yarn lengths are sufficiently sparkly (don't put too many on—you don't want it to get too heavy), glue them to the windsock base.
Glue a length of yarn to the top of the windsock to create a hanger.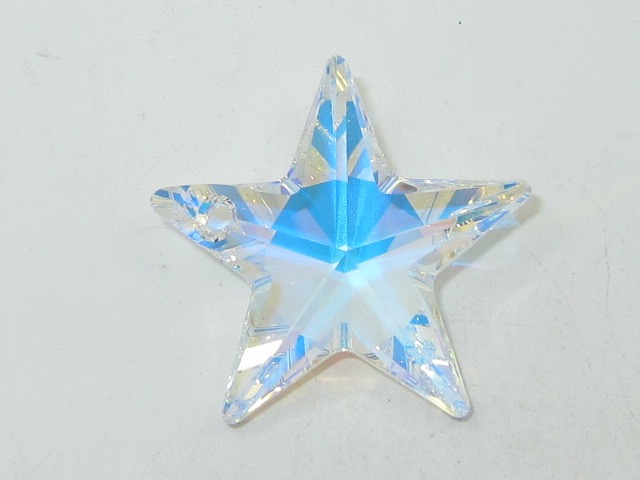 4th of July Wand
If you don't have any sparklers lying around, or if the kids are too little for sparklers, making a sparkling wand is the next best thing! Heck, even some of the older kids might want one for themselves too!
For this project, you'll need:
3-inch foam star
12-inch wooden dowel
Red, white, and blue acrylic paint
Red, white, and blue ribbon
Flat-backed rhinestones
Scissors, paintbrush, and glue
Start by painting the foam star and the wooden dowel. When the paint has dried, apply rhinestones to the star.
Cut three 18-inch lengths of ribbon, one of each color. Apply a few rhinestones to each ribbon, leaving the center of the ribbon free of rhinestones—you'll be attaching it to the dowel later.
Use the dowel to make a hole in the bottom of the star. The ribbons are going to be folded in half and glued to the top of the dowel and glued into the dowel hole you just made.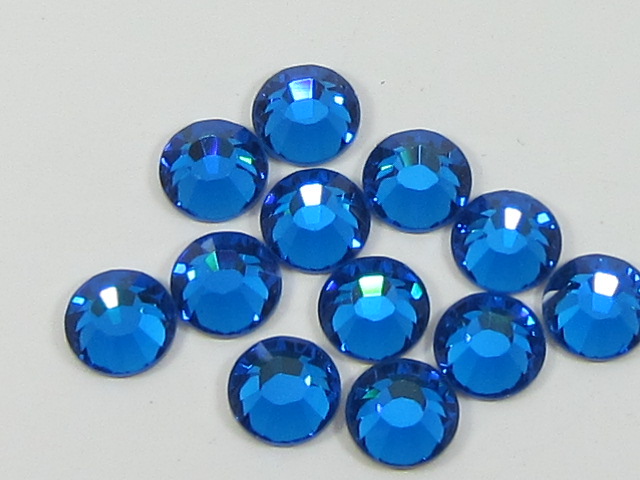 Patriotic Rhinestone Magnets
I remember when I was a kid playing with refrigerator magnets, watching them bounce off of each other and stick together. Making patriotic refrigerator magnets is a fun (and quick) activity that you and your kids can do together. Best of all—this project can be adapted for any time of year!
Gather together the following:
Round ½" magnets
Wooden discs (1–2 inches in diameter)
Acrylic paint (red, white, and blue)
Flat-backed rhinestones
Glue
Start by painting your wooden discs (you can find these online at craft retailers). When the paint is dry, decide what type of rhinestone pattern you want for your magnet. Here are a few suggestions:
· Star
· USA
· Flag
The last thing to do is glue the magnet to the wooden disc. Here's the trick. Place the magnet on your refrigerator before you glue it to disc so you know which side to glue!
Marble Art
We took some inspiration from the Kid-Friendly Things to Do blog. They have this fantastic idea for an easy art project for little kids to make fireworks out paint and some marbles. We're going to jazz it up and make it three-dimensional with some rhinestones!
Get a shoebox and place white cardstock in the bottom of the box. You'll need red and blue kid-friendly paint and the ability to be okay with everyone getting a little messy.
Have your child dip the marble in paint and put it in the shoebox and roll it around. Repeat until you're happy with the "fireworks."
When the paint is dry, it's time to get rhinestone happy and make everything sparkle! Use flat-backed rhinestones to make the red and blue paint dazzle. Make the artwork extra special by putting it in a picture frame!
Suncatcher
Suncatchers are beautiful and surprisingly easy to make. You'll need:
Wax paper
Red, white, and blue tissue paper
White glue and water (mixed 2 parts glue to 1 part water)
Scissors and paintbrush
Flat-backed rhinestones
Cut two pieces of wax paper of equal size. This will be the backdrop for your suncatcher.
Lay one piece of wax paper flat—you may need to weigh down the corners while you work. Mix the glue and water together and keep nearby.
Meanwhile, cut your tissue paper into shapes. Stars would be great, but squares, or even tearing into shapes would work fine.
Brush a thin layer of glue mixture on the wax paper and lay a tissue paper shape on the glue. Press lightly. Don't overlap your shapes too much because you want the light to shine through, and make sure you leave open space too.
When you're done placing your tissue paper shapes, brush a thin layer of glue over the whole surface, and carefully place the second layer of wax paper on top. Wait for everything to dry, then trim the edges if needed.
Add your rhinestones to the wax paper. When the sun shines through the catcher, the light will bounce off the rhinestones and sparkle!
Hang the suncatcher in a window and enjoy your child's beautiful artwork.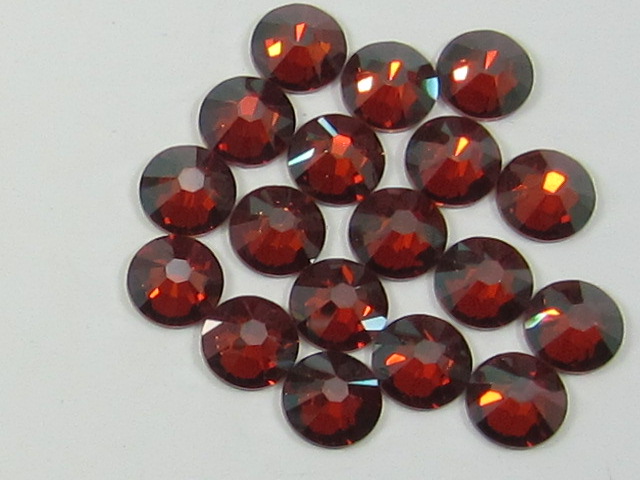 Your Source for the Finest Swarovski Crystals
The Rhinestone Shop has all of your rhinestone needs, from glue to nailheads to genuine Swarovski crystal rhinestones. Check out our massive inventory and add a little sparkle in your life!